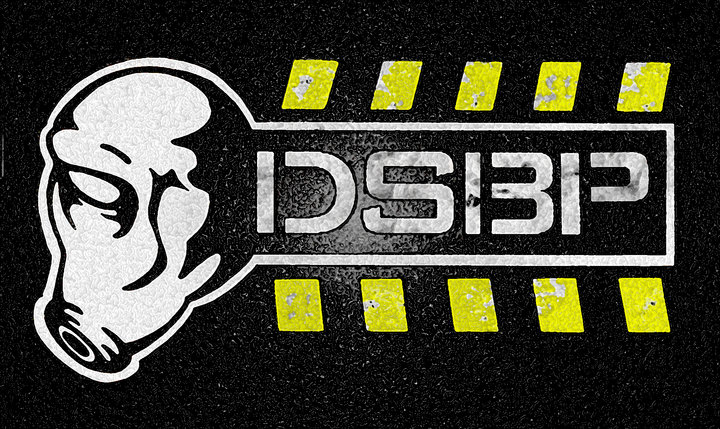 DSBP RECORDS specializes in ELECTRONIC, INDUSTRIAL, POWER NOISE, EXPERIMENTAL, EBM, IDM, COLDWAVE, SYNTHPOP MUSIC! spanning 20 + years in the UNDERGROUND INDUSTRIAL SCENE
Age of Endarkenment


"Whore is dead. Long live Whore! Pink Noise is an attempt to get back to our roots. This racket was made using super cheap instruments on a hardware recorder. It's still not quite Null, but it's a lot closer than the last few attempts. We're proud of this shit and you should be, too. It's the beginning of a new age, after all..."

The Age of Enlightenment ends now as the species returns to the shadows of the next dark age! DSBP is proud to present the first album of recorded material from the industrial-metal band Age of Endarkenment,"Pink Noise". "Pink Noise" is a return to form for Jim and Dez Wicked (members of Whore and Diverje), focusing on the grungy and nastier side of industrial metal. "Pink Noise" is a tale of a human species seeking redemption from gods long gone set to a soundtrack of destructive guitars, dense synthetic atmospheres, and a pounding rhythmic noise that serves as a death-march into human apocalypse. "Pink Noise" features the artistic talents of Esther Groves (artist for HexRX) and additional blasphemies from Scream Machine.

AoE is for fans of BILE, VELVET ACID CHRIST, FEAR FACTORY, FRONT LINE ASSEMBLY, and SKINNY PUPPY. The existential dread is over, bring on the extinction!

Lasciate ogne speranza, voi ch'intrate:
1. Second Hand Rebellion
2. Perpetually Pregnant
3. Blind Sun
4. Saints with No Eyes
5. Battering Ram
6. Mechanicunt
7. Organ Farm
8. Prayer for Nonexistence (Vehement pt. 2)
9. Masticated Angels
10. And Then the Worms Came
11. When We Got to Hell
12. Confessions in the Dark
13. The Corruption of Innocence (Christian Death Cover)
14. Pink Noise




ARTIST: AGE OF ENDARKENMENT
TITLE: "PINK NOISE"
FORMAT: CD
LABEL: DSBP
CATALOG #: DSBP#1126
RUNNING TIME: 73:48, 14 tracks
RELEASE DATE: MARCH 14TH, 2016
DISTRIBUTION: DSBP, ISOTANK AND MORE!


**ORDER NOW!! $15.00 PPD/ $20.00(EUROPE, OVERSEAS)
*** EACH ORDER COMES WITH A FREE COMPILATION CD AS WELL!!