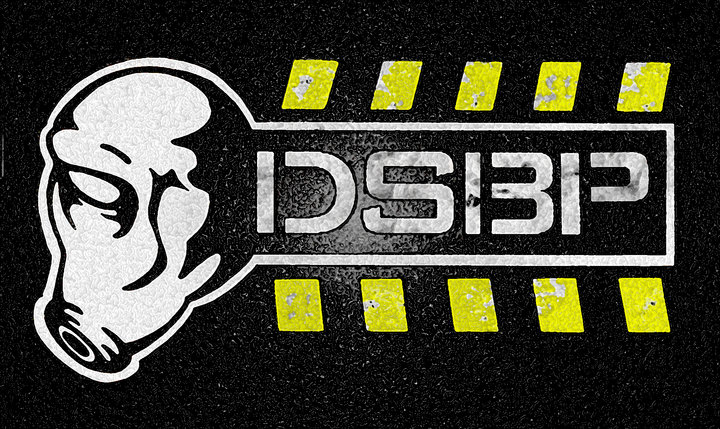 DSBP RECORDS specializes in ELECTRONIC, INDUSTRIAL, POWER NOISE, EXPERIMENTAL, EBM, IDM, COLDWAVE, SYNTHPOP MUSIC! spanning 20 + years in the UNDERGROUND INDUSTRIAL SCENE
V/A - Cyb0netix 1999
DSBP#1021

This compilation is a strong one indeed featuring mainly all exclusives and remixes especially for this comp. These artists are all a big part of the 21st century elektro-industrial invasion upon this earth. Lets get the support going stronger, buy these bands' albums, support the indie labels and distro. We're here for you all!!

Keep those machines going warm... they are salvation... fight the system!!

Another Fine Burn Young Man!!

Tracklisting:


1 BIO-TEK - "Murderworld (Trylok Remix)"
2 CYDONIA - "Creed"
3 FRONTRUNNER - "Systems Busters (12"mix)"
4 FOCKEWOLF - "Visionary For Nothing (SMP remix)"
5 BIOPSY - "Straight Sign (straightshotremixx)"
6 THE AGGRESSION - "Diesel 1396"
7 INFRASTRUCTURE - "Vigilance"
8 LATERAL TENSION - "Detox" 
9 FATAL BLAST WHIP - "The Better Poison"
10 SIDE 3 - "Groveling"
11 JOSHUA BOURKE - "I Dream To Find" 
12 SMP - "You Got It Good" 
13 FEARvLOATHINC - "Gintrap"
14 PRODUKT 13 - "Machines" 
15 DEAD LETTER OFFICE - "Ghost Dance"
16 VOLITION - "Sacrifice"
17 NOXIOUS EMOTION - "Integral (demo)"
18 DIVERJE - "1999"

---
Reviews:
"Cybonetix" is one of the latest volume of the DSBP electro series. Once again, it features mostly young american acts, which are given here a chance to catch new listeners or a contract with a label. You can alsofind on this sampler some acts signed on DSBP (Biopsy or Diverje), as well as some bands already present on previous CD of this series.
The first songs of the CD are the most aggressive of the sampler. Past an exclusive remix of Bio-Tek's "Murderworld" and the track by Cydonia (the same as on "Awake the Machines 2"), the sampler delivers some very catchy crossover songs, climaxing with Biopsy's very good mix of "Straight Sign". The sound comes then back to pure electronic stuff, with an exclusive songs from the very promising Infrastructure and an aggressive track from Lateral Tension (featuring the usual "Natural Born Killers" samples).
Published one year after "Elektro Discharge", "Cybonetix" is better. The sound is better, and the tracks are far more efficient. This sampler doesn't sound as much as a discovery CD. The ratio of bad stuff is quite below average (well, I still don't like Noxious Emotion), and the track seem to have been more carefully chosen. Less pop than its big brothers, "Cybonetix" is once again a very good way to get introduced to the american scene, but this time the songs are really better, without coming from famous bands. Anyone interested in fresh electro sound, apart from big names, should get this one.
--
Toltentanz webzine
---
DSBP is known for their outstanding compilations and this one is no exception. This smashing compilation opens up with a great electro track "Murderworld [Trylok Remix]" from the band Bio-Tek, a perfect song to open the cd. You'll also find many established acts like Biopsy, SMP, and Noxious Emotion. As in the past, a lot of focus goes to unknown and underground bands. Check out great tracks from Infrastructure (See review of Infrastructure's "Wasteland" in this issue), Joshua Bourke and Produkt 13. The only thing I don't like about this compilation is the terrible track "Ghost Dance" by the band Dead Letter Office. Everytime I hear this song it makes me want to cringe. The great thing about this compilation is that it's comprised of nothing but unreleased or remixed songs. Twenty tracks in all and well worth it!
- Gun-Hed, Electro-Industrial-Ebm Magazine, W-W Electrozine Http://www.prayersforrain.com/wetworks
---
CHAIN DLK MAGAZINE issue #7 OCTOBER 1999 (printed and online)
review by Maurizio Pustianaz : www.dune.fionline.it/chaindlk
A label and a compilation with GUTS!This New DSBP compilation,as usual ,presents 18 bands/tracks of the highest rough of electro music. Bio-Tek,Cydonia,Frontrunner,Fockewolf,The Aggression,Infrastructure,Fatal Blast Whip,all represent the dark side of the compilation with their electro-ebm always tense.Biopsy,Lateral Tension,Side 3 and Produkt 13 are more aggressive and distorted and generally tend to focus on rhythms and powerful sounds.Joshua Bourke ,instead plays a sort of hybrid between European techno and ebm and with good results.SMP, are a strange hybrid between electronic and aggro post punk(the only band who has a real drummer..i guess..if they arent samples)but are amazing..Fear v Loathinc represent the middle way between all the other bands,distorted guitars,post punk voice,ebm/ambient synths.etc..Dead Letter Office are a particular blend of electronic no-wave,try to imagine Lydia Lunch playing electronics,trying to trigger the melodies of the voice with instruments.Another particular band near the end of the cd,Volition, try to imagine a sort of Laurie Anderson that duets with Prodigy using synth landscapes and pumping basslines and rhythms.Noxious Emotion, present us a demo version of "integral" a song present on their "Symbols" album.Diverje is the last one and present "1999" a particular pumping track that has some anarchic sounds combined with different changes of melody and structure.A Very Good compilation that shows you WHY you have to support these bands. label contact... dsbp@dsbp.cx, www.dsbp.cx.
---
IN_FACTION MAGAZINE issue #4 OCTOBER 1999(printed and online)
review by Daryl Litts : www.infaction.8m.com
CYBOnetix 1999 Compilation
:: label DSBP www.dsbp.cx -------------------------------------------------------------------
we're getting spoiled.DSBP offers up 18 tracks of pure electro mayhem,each one an exclusive remix!when was the last time we saw that? Featuring such hard hitters as Biopsy,Lateral Tension,SMP,Noxious Emotion, Bio-tek,Cydonia,fatal Blast whip,and the Aggression to name a few,CYBONETIX 1999 gets a thumbs up from me!i wish all labels put this much effort into their compilations.Another good thing about this compilation is that it's also a good introduction to upcoming artists and new music....for a LOW PRICE!
---
There are many compilation albums on the market that seek to introduce elektro-industrial music to the general public. The problem with most of them is that they are rehash jobs designed only to make some quick cash. Cybonetix 1999 is different. This is a strong compilation featuring only exclusive tracks and remixes, and the tracks are hand-picked by a professional DJ who also happens to be an elektro-industrial musician himself. My first impression of this album was, "This is the kind of music that inspires people to open up their own dance clubs or to host their own radio shows." There's a diverse collection of talent on this album, and all of it inspires you to move. One of the best tracks is Side 3's "Groveling," which conjures images of New Order meeting Xorcist and mutating into some sort of third entity. Other artists include Bio-Tek, Cydonia, Frontrunner, Fockewolf, Biopsy, The Aggression, Infrastructure, Lateral Tension, Fatal Blast Whip, Joshua Bourke, SMP, FearvLoathing, Product 13, Dead Letter Office, Volition, Noxious Emotion, and Diverje. This album showcases many heavyweights in the elektro-industrial scene, and there's something new for both diehard fans and newcomers to the genre.
--Craig Conley for The Kettle Black
---


Hype! It's the name of the game. Without hype CD's won't sell because no one
will have heard of them. Well, DSBP is the master of hype and, for a
reasonably new and small industrial label there is an unproportional amount
of interest in their efforts for various reasons. However, without talent
and quality music hype is useless. For my money, "Cybonetix 1999" is the
best compilation to come out of DSBP by a long, long way. This is not to say
that their previous efforts were bad, but "Cybonetix" puts them in the big
leagues.

In terms of individual tracks there is nothing on Cybonetix that jumps out
at me as the standout track. But this is partially due to the fact that
there are very few sub-standard tracks which is quite rare for a
compilation. The majority of songs are in the elektro-industrial vein and,
if not dancing in the aisles, they will keep you tapping your toes and
bopping unconsciously throughout. All tunes or remixes are exclusive to
"Cybonetix" which is a definite plus and many of the bands have their best
work still in front of them which bodes well for DSBP. Biopsy continue to
impress and some of the other better-know acts include Noxious Emotion, SMP
and, of course, Diverje. So, support the underground and buy "Cybonetix" for
some aural pleasure.

Reviewer: Terry (DJ Beekayz)



Another fantastic Compilation has come to my attention. Cybonetix 1999 is a great mix of Industrial bands, some I know of, but others that I don't. Almost all are great, and extremely dance floor friendly. Tommy T from DSBP has done a great job of compiling this CD. My only problem with it is that I want to play a too many of the tracks on my nights. Which ones do I pick?
The album is full of a new generation of EBM, Industrial artists of varying sounds, but at the same time, sounds that all fit well together.
Some highlights are:
Fatal Blast Whip, one of my current favourite bands, makes an appearance on my this album with a new song (for me), The Better Poison, feeding my desire for more of their work, and they don't let me down.
Joshua Bourke's I Dream To Find, continues his fine solo work, of slow techno mixed with IDM stylings.
Bio-tek's Murderworld (Trylok Remix) may not be innovative, but it has instant appeal, and just works wonderfully as does Fockewolf's Visionary For Nothing (SMP Remix), both of which are great sounding EBM.
I don't really want to go track by track. I think that albums like this should be checked out and listened to, rather than read about. I highly recommend it for anyone who wants to have a sampling of a variety of new bands.
-Squid (06/28/98)