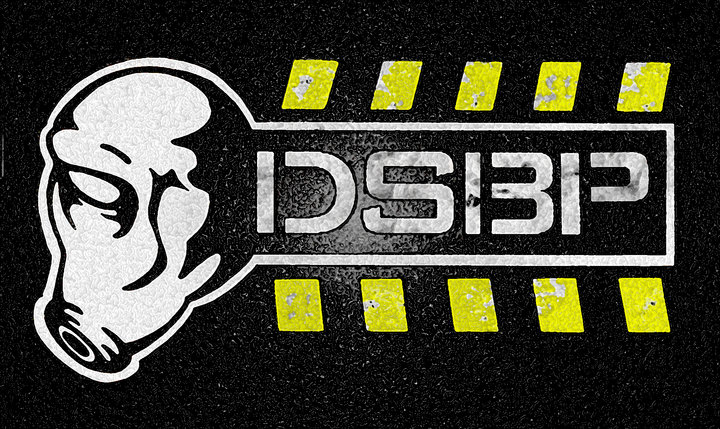 DSBP RECORDS specializes in ELECTRONIC, INDUSTRIAL, POWER NOISE, EXPERIMENTAL, EBM, IDM, COLDWAVE, SYNTHPOP MUSIC! spanning 20 + years in the UNDERGROUND INDUSTRIAL SCENE
Elektro Discharge
---

Tracklisting:

1) Biopsy - Why Bother? (4.04)
2) Inertia - Cryonika (3.15)
3) Velvet Acid Christ - Save Me From Love (5.11)
4) Blind Passengers - All I Would Die For (3.33)
5) Attenuated Euphoria - Pedestal (3.38)
6) Matrix - Dreams are Real (4.36)
7) Noxious Emotion - Efficiency (4.05)
8) Audio Paradox - Cached Influx (4.30)
9) Fockewolf - Submit Submissive (3.46)
10) Gasket - Misfortune (4.35)
11) Volition - Pacific (4.40)
12) Dead Letter Office - Last Things (4.20)
13) diverje - Camera (3.25)
14) Osofaux - For The Moment (3.45)
15) Nothing Inside - Slow Death (4.58)
16) Manhole Vortex - In The Shadows (anti-apparatus) (4.44)
17) Rkik - Death of a World (4.02)
18) Holocaust Theory - Man vs. Machine pt.2 (2.05)
    
tt = 73.21

Reviews:


V/A -ELEKTRO-DISCHARGE    reviewed by Daryl Litts
INFACTION MAGAZINE (issue #3)

a varied collection of artists care of Tommy T of DSBP.Featuring such
coolies as Velvet Acid Christ,Noxious Emotion and Fockewolf,Elektro
Discharge offers 18 tracks of what the title implies.When it comes down to
it DSBP compilations are reliable in that they bring out a wide range of
underground and sometimes not-so underground talents.Recommended if you
need a good dose of new material that hasn't been re-hashd
5,000,000,000,000,000 times on CLEOPATRA compilations. 


----------

Elektro Discharge is the name of a new compilation on DSBP Records, a 
label known for their diversity and audacity.  On this compilation we find
a little of everything : crossover, EBM, elektro-industrial, ambient, and
many other styles that are too hard to describe.  Among the better songs
on this CD are an excellent Biopsy song that sounds pretty much like the
rest of their stuff, a calmer-than-usual song by VAC, a nice little song
by Blind Passenger entitled "All I would die for", and faster rythmic so
ngs by Inertia & Matrix.  Of course no DSBP compilation would be complete
without diVERJE, Noxious Emotion & Holocaust Theory.  The strenght of this   
compilation definitly comes from its diversity; there's something for
everyone on this compilation.  The p roduction on certain songs is not
quite as good as it could be but that doesn't affect the fact that Elektro
Discharge offers a lot of good songs by new talents.  Definitly worth   
checking out.

Yan @ Kortex Webzine
(original french version at http://kortex.rapeculture.net

---

	After six years of being a radio DJ and a sturdy foundation of
compilations under his label's belt, one would hope that DSBP's Tommy T.
Rapisardi knows what he's doing when it comes to putting together an
electro-industrial comp. "Elektro Discharge" is the one of the latest in a
long line of DSBP comps, and they're only getting better.
	This disk is brought to you by the strong "electro underground
alliance" of Possessive Blindfold Recordings, Electric Death Trip Records,
and DSBP. It's not surprising that each label has one or two of their bands
on the disk, however there is a good balance between signed acts and
independents. If it's the one or two exclusive tracks by bands you're
familiar with that catch you're eye, then you'll probably wind up being
turned on to something new when you give this disk a spin.
	There is a downside to putting an exclusive Biopsy track out in
front: it's a damn hard act to follow. It's also one of the more aggressive
songs on the disk. Fellow standout tracks include the catchy, melodic "All
I Would Die For", from Germany's Blind Passengers, and Holocaust Theory's
previously unreleased contribution, "Man vs. Machine II", which is a dark
track of intense mechanical ambience.
	This disk succeeds at providing a variety of quality
electro-industrial acts. DSBP is gaining quite the profile, and with
continual output of this calibre future discharges are bound to impress.
(DSBP) --Ben Didier

http://www.waste.org/lastsigh/reviews/elektro.discharge.htm



Outburn
DSBP sure is cranking out the compilations!Elektro discharge is another comp. of 18 cyber age ebm bands.Names you'll recognize include :Biopsy, Velvet Acid Christ,Inertia,Noxious Emotion,and Holocaust Theory (the noisiest track on the cd).Also bands like Blind Passengers,Audio Paradox, Fockewolf,Gasket,Volition,Osofaux,Manhole Vortex,and Rkik contribute some great upbeat elektro tracks.DSBP's compilations are always good resources for finding new talent,and this is probably their best in terms of quality and continuity .for more information definately check out their website where you can also hear the broadcast of CYBERAGE RADIO!!
B.D. Scheffel, Digital Intersect
Industrial-EBM comps tend to get old real fast due to the fact that many bands in this genre have a bad habit of immating and recycling each other's music. Surprisingly Elektro Discharge, the label's forth such compilation release, manages to avoid the dismal fate of so many other dull and lifeless compilation's ultimately bound for the used bargain bin by introducing new artists doing new things. A few well-established acts such as Velvet Acid Christ, Holocaust Theory, and Biopsy, serve as Elektro Discharge's anchor. All three contribute excellent new tracks. Some of the eighteen-track, seventy-two minute CD's best tracks, however, come from artists that most people have probably never heard of. The most notable of the bunch is a track titled "For the Moment" from an artist known as Osofaux. Diverting from the norm of aggressive electronics and over-processed vocals, Osofaux's track turns the tempo down and utilizes beautifully melodic, undistorted vocals. Obvious comparisons can be made to the likes of Fishtank No. 9 and recent X Marks the Pedwalk. Other tracks that caught my attention include Matrix's up-beat dance track with a multi-voiced male/female chorus, "Dreams are Real," and the energetic Volition track "Pacific." As an added bonus, almost all the tracks on Elektro Discharge are previously unreleased or remixes exclusive to this CD.
Edwin Somnambulist, CJSW
This is a really good compilation of some of the better modern underground industrial bands. Quite a variety of aggressive industrial, but certainly a must for any fan of the genre. I really like the harsh metallic noise at the beginning of the Boipsy track as it's a nice lead-in to the CD. Velvet Acid Christ's "Save Me From Love" is really nice: rhythmic, not too harsh, dreamy -- like a lot of Haujobb stuff. Matrix has a similar track, only it's much faster and more dancy. Audio Paradox's track is interesting in a spacy sort of way. The CD finishes with Holocaust Theory's "Man vs. Machine pt.2"; a static-y, instrumental piece that makes a good ending. A nice, sonically diverse CD that anyone could enjoy.
Elektrik Transfusion
A really great comp with lots of diversity and talent. "Why Bother?" by Biopsy, "Cryonica" by Inertia, "Save Me From Love" by Velvet Acid Christ, "In The Shadows (Anti-Apparratus)" by Manhole Vortex, and "Death Of A World (Mad Cow Voxless)" by Rkik are all fine examples of the diversity and talent on this disc. Something here for just about everyone. EBM, experimentalism, techno, crossover, aggression...this CD has it all. Very, very recommended! Oh, one complaint...could everyone send money to a band called Dead Letter Office with a note attached telling them to use it for vocal lessons? - TM
Deadwyre
18 tracks of electro/industrial mayhem. This comp features an impressive lineup of acts, ranging from bigger names like Velvet Acid Christ, Noxious Emotion, and Holocaust Theory, to smaller, less known acts like Rkik, Dead Letter Office, and Inertia. The variety of sounds on this comp impressed me as well. It seems as though this comp covers man areas of the electro industrial sound, from aggressive guitar tracks like Biopsy's "Why Bother?" to Velvet Acid Christ's trance like track, "Save Me From Love". A good example of what the new generation of electro has to offer. [Ross]
Jean-Francois Fecteau, radio show Le Vestibule, 11/98
 
 Hey Tommy!
 
 How are you doing?  Thank you so very much for having sent me your
 compilation "Elektro Discharge", I truly appreciate it!  What I like about
 your compilations is that they include alot of unknown bands that are very
 talented but don't have the chance to get heard much.  And thanks to people
 like you, we are able to discover their wonderful work.  There is a great
 balance between newcomers and already established bands on "Elektro
 Discharge".  I already knew the songs "Cryonica" from Inertia from a
 Side-Line compilation, although what you present here is a shorter version,
 also "In The Shadows" from Manhole Vortex that I have heard on the
 Industrial natioN compilation, but what you offer us is an exclusive mix
 that is subtly different.  And there are also Velvet Acid Christ that
 didn't disappoint me at all with their very haunting track, and Noxious
 Emotion that continue to freeze our senses with their cold electro
 agression, and Holocaust Theory with their chaotic industrialized
 soundscape "Man VS Machine pt. 2" that we can find (I think) on their
 amazing album "Inception Of Eradication".  And let me tell you that I
 really like your Diverje composition "Camera", I especially like the way
 you used a kind of "distorted guitar sound" as a synth line (or something
 like that, maybe I am wrong...), and the change of pace is great when the
 bass groove appears in the middle of the song.  Pretty good.  And I was
 very impressed by the work of Attenuated Euphoria, Matrix, Audio Paradox,
 Gasket, Osofaux, Rkik... well that's almost all of them!  Great work again
 Tommy!  With this compilation, I will be able to play DSBP more often... 

 Le Vestibule
 565 Lacerte
 Trois-Rivieres-Ouest
 Quebec, Canada
 G9A 3C1
 
 Phone#:	(819) 378-0609
 E-Mail:	levestibule@tr.cgocable.ca

---
jonathan schenke, Grinding Into Emptiness 11/98
Elektro Discharge is the newest compilation from DSBP, once again covering a wide range of territory, both musically and geographically. Relatively well known artists share the spotlight with artists unknown to the electro scene, and while this setup is not too different than the excellent Futronik Stuctures 2 (released earlier this year on DSBP), the results are much more varied on this disc. Some tracks on Elektro Discharge are excellent cuts, whereas others are suprisingly bad.
The first third of the disc demonstrates what a compilation from DSBP is capable of. Biopsy starts the disc off with "Why Bother?", a mixture of manipulated guitars and dance beats, much like the work from their first disc. The pace does not slow with "Cryonica (Radio Edit)", a track from Inertia's last single on Celtic Circle. Velvet Acid Christ throws "Save Me From Love" into the mix, a slower track that sounds as if it were from their demo CD Fate; think of "Killing Me" (from The Hand single) on Quadrophobia. Another excellent artist, Matrix, contributes a new track "Dreams are Real". This infectous track of synth-pop influenced electro is an excellent example of why the name Matrix has been creating such a buzz.

-----
---
(c)1996-1998 DSBP.