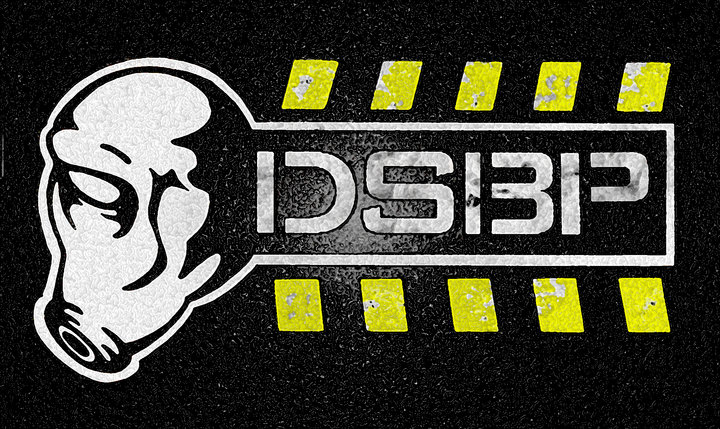 DSBP RECORDS specializes in ELECTRONIC, INDUSTRIAL, POWER NOISE, EXPERIMENTAL, EBM, IDM, COLDWAVE, SYNTHPOP MUSIC! spanning 20 + years in the UNDERGROUND INDUSTRIAL SCENE
Futronik Structures vol.2
| | |
| --- | --- |
| | Futronik Structures vol.2 |

        V/A - "Futronik Structures vol.2"

1. Implant - "Brainstorm"
 2. Idiot Stare - "The Devil's Work"
  3. Biopsy - "Disgust"
   4. SMP - "Intensity"
    5. Ionic Vision - "Corruption President"
     6. Violet Black Orchid - "Silence"
      7. Produkt13 - "Burning Sin"
       8. diverje - "system failed (edit)"
        9. Any Questions? - "Lousy Human"
        10. Noxious Emotion - "Neural Surge v2.0"
       11. Bytet - "Modern Ritual"
      12. Side3 - "Solemn"
     13. Kremaster - "So Close"
    14. I, Parasite - "Criminail"
   15. FearVLoathinc - "Two Steps (forward)"
  16. The Man - "Give Me Your Youth"
 17. Con - "Kill Yerself"
18. X On Mind - "Psychal Storms"

        total time : 73.56

(c)1998 DSBP#1015.
all tracks previously unreleased except
#1 & #5 licensed from Sideline Records,
#9 from Floating Fish Records.
#4 & #10 = exclusive remixes.
compiled by Tommy T Rapisardi, Jan - Mar 1998
artwork and layout by cyber_BURNT
mastering by Lee Padilla and Tommy T at Broadway Studio,
  (505)-243-6599 Albuquerque NM, call for CD short runs!
DSBP hotline: (505)-266-8274
manufacturer: Nimbus, Utah

Reviews:


FUTRONIK STRUCTURES vol.2    V.EDGAR -GAZE INTO GLOOM magazine.
(RUSSIA) (APRIL 1999)

"C'mon,wake up and support the true future of music!!"
This is one of the motto's of the Cyber-Industrial-Elektro label DSBP(read
GIAG #5).Their new collection unite 18 groups of revolutional music.
All of them ,without a doubt have something in common: harsh banging
rhythms,layered electronic structures,and distorted by reverberators,but
full scale vocal.Musical elements of FRONT 242,and classic MINISTRY leak
through the veil of contrast set of rigid dance samples.There is also
without a doubt that each group has its own bright feature,and the series
of various moves and transitions in craftily composed electronic
structures move each one of them up on a level of professional and
talented composers,arrangers and musicians.And of course,they in any case
should not be considered as imitators-this is a new wave lead by young
American groups and labels.
    Most of them were already issued on other labels,but it will be
important to note that 15 (!!!) tracks were never released before,or are
exclusive remixes,and this in fact increase the value of this collection
even more!
"break away from the normal music they all feed you"-Tommy T 1998


----------


FUTRONIK STRUCTURES VOL 2...reviewed by Francesca of HARD WIRED MAGAZINE
MIDDLESEX,U.K. (2/99)-daniel.turner@tfsuer.co.uk
  (DSBP) This American compilation kicks off with the excellent Brainstorm
courtesy of IMPLANT's brilliant samples of doctors  warning you to turn
off in case of brain damage,and a vocalist similar to Clint Poppie.IDIOT
STARE"s squillion bpm workout "devils work" is a successful blend of indie
guitars and synths.again PWEI seem to be the overriding influence>Things
go trancey with "disgust" from BIOPSY! with Eat Static and Stakker bleeps
and burps,and a tad of FLA especially in the vocals.IONIC VISION throw us
into EBM with the bluddy brilliant "corruption president","silence" from
VIOLET BLACK ORCHID sports a promising intro,PRODUKT 13 sound like a blend
of PAGE 12 and DEPECHE MODE.For the first 30 seconds of "system failed",
diVERJE are reminiscent of Japans Temple Of Dawn,after which it goes
mental,with distorted vocals and bona fide rawk guitars,ANY QUESTIONS? are
pretty much in  the same vein.Nice Indian tabla and Gamelan samples open
BYTET's "modern ritual"with powerfully and articulated female vocals,
definately a class track.More distorted Dalek vocals arrive on the
stomping track"solemn" by SIDE 3.KREMASTER,again Nitzer ebb vocals and
synth arrangements.I.PARASITE present a down tempo,slightly less
sophisticated sound on "criminail",but a good solid beat to put your
boots through the floor to!.FEARVLOATHINC (sic)move up a gear on "two
steps forward".decent EBM despite the over familiar Doug Mcarthy-style
vocals,i'm prepared to forgive them on the strength of a stonking dance
track.X ON MIND finish on  a high note with their moody,atmospheric
'psychal storms",not a million worlds away from Massive Attack and later
Mode.and of course ,backwards vocals are always welcomed when your brains
already wired at 2 am.Good to see the AMERICAN ELECTRO SCENE alive and
kicking,even if some bands could use some originality!! good compilation!


Elektrik Transfusion
The infamous label of Tommy T has released several electro-based compilations, this being one of them. Tommy packs the cd full of tracks (eighteen total) of mostly electronic outfits, such as Implant, Biopsy, SMP, Noxious Emotion, plus a few guitar sample crossover bands such as Idiot Stare. There are several lesser known acts, but just as talentedas the big names, such as Violet Black Orchid, Produkt13, and Side 3. EvenTommy T makes an appearence with his guitar crossover project diverje (a high speed edit of "System Failed" appears here). This compilation is a nice cross section of the different styles and sounds in electro today, some simplistic, some high tech, and everything in between. Check out DSBP comps if you're looking for something new. - GF
11.10: V/A - FUTRONIK STRUCTURES 2 (DSBP) (3.7) (out of 5)
by Kevin Potts- GRID! magazine(v1 n2)
With every compilation release, DSBP showcases more and more unknown bands that deserve all the exposure they can get. The collection DIGITAL;6-FOCUS:A, which featured bands from Brazil and New Mexico was mindblowing!, but FS2 has outdone even that to bring the industrial world a collection of 18 more bands not nearly enough people have heard of. Implant start the disc with a strong piece of EBM that boasts a healthy dancefloorbeat and XMTP-type programming. Biopsy also make an appearance with the pounding crossover of "Disgust", a track not found on their "Cervix State Sequences" album. The drums are brutal and the patchwork of keyboard lines work uncannily well with the screeching acid line. Good Shit!. Produkt 13 and diVERJE are also present with strong Euro-styled electro, distorted and intransigent aggression. diVERJE have especially improved since their first album; the level of technical skill has made leaps and bounds, and "System Failed" is one of the collections star cuts! Side 3 and I,Parasite also make appearances with their brands of seething electro, the latter more danceable Leather Strip while I,Parasite prefer to stay on the noisier, slowish side of things with "Criminail". There are unfortunately, a few let downs, most appearing at the end of the cd. You need this compilation for all of the reasons i just listed, and also because it supports the underground of industrial, something that is often overlooked when :wumpscut releases some limited edition box of cliches and groups like Produkt 13 and I,parasite are just trying to find label support. Contact DSBP (tommyt@dsbp.cx)
10.9: Outburn #7, by Octavia
After the highly successful release of Biopsy's killer Cervix State Sequences, DSBP is back with two new compilations. Futronik Structures 2 features 18 cyber elektro tracks. Standouts for me were the darker sounds of Violet Black ORchid and Bytet, but I also enjoyed Implant, Idiot Stare, Produkt13, diverje, Any Questions?, FearVLoathinc, and X on Mind. If you're a fan of upbeat and aggressive electro industrial and are looking for some new talent, this is a compilation you should definitely check out.
10.9: Voltage #7, by Da5id
I find the talk of the death of industrial amusing, since music defined by purists as industrial died the moment Genesis P-Orridge traded in his half-destroyed keys for two turntables and a stack of vinyl. But for those of us who understand that dark techno reached the limits of mainstream success with Trent Reznor, it may be comforting to see so many excellent groups pushing the boundaries in this supposedly dead genre. This compilation features some of the best newcomers in the scene. One of the most heralded is Biopsy, a Brazilian duo whose Cervix State Sequences is also out on DSBP. Biopsy's "Disgust" may be the best song on this 18-track CD with its pulsing beats and ingenious sequencing. Not to be outdone, their Brazilian brethren, Kremaster, deliver some retro techno on "So Close", a song unsettlingly similar to C+C Music Factory. There are some unoriginal and poorly executed tracks here, including I Parasite's "Criminail", and the terrible Depeche Mode posing of The Man's "Give Me Your Youth", but excellent tracks by FearVLoathinc and Idiot Stare make up for it. Two Seattle groups appear here as well, SMP and Noxious Emotion, proving that the next generation of elektro lives and breathes here in the rain-soaked dregs of the Northwest.
9.10: evilchild, Lowlife
For quite some time, I had been real apprehensive when it came to label compilations. I think this was due in part to all the compilations Cleopatra Records has put out, with different names but utilizing the same songs. Prejudices aside, I finally broke down and decided to give some of the smaller label's comps a try. Boy, have I been missing out on some good stuff! One of the most recent compilations I picked up was DSBP's Futronik Structures Vol. 2. Hailing from New Mexico, DSBP has assembled one of the more diverse electro compilations I have heard. 18 tracks and running over 70 minutes, Futronik Structures Vol. 2 delivers a blend of music styles that should be able to please anyone. Guitar driven, dark electro, dance friendly, minimal, or no vocal distortion, what ever your tastes are, they will be represented on this release. Also present on this release is originality from the bands featured. All but five of the songs have been previously unreleased, and of those five, two are exclusive remixes. This is definitely a CD to check out if you want to get exposed to some of the more underground industrial artists out there. Since the vast majority of the songs on this CD are excellent, I would highly recommend keeping an eye on the bands participating in this compilation individually as well.
Ryan, EYE
The main focus of this compilation is heavy four to the floor robotic aggro cyber-electro-body-music with a few synthpop-type groups towards the end of the CD.
1. Implant - "brainstorm" This a good track to start the CD with in regards to the piece of dialogue used. Unfortunately, I've heard this bit of dialogue used before - on Code's "area 51" I think. Even though it's used well here, having heard dialogue used somewhere else detracts from the freshness of a track for me. The music's a hypnotic trance-elektro piece with husky electroid vocals. Quite distinctive and funky.
2. Idiot stare - "the devil's work" This track starts of well for me, with a cold kick drum beat, grungy guitar-chords which don't dominate and husky-chanting vocals. Unfortunately, the lyrics in the chorus just don't quite work for me. I think the track would work much better without the chorus.
3. Biopsy - "disgust" These Brazilians make a topsy-turvy original blend of 303 squelches, industrial-trip-hop beats, splattering hi-hats, bleeps, minimal rah-rah vocals and effective stereo effects. I can't make out any of the lyrics - but for me that's usually a good thing. This track has a raw, clunking and distinctive sound - my favourite on the CD.
4. SMP - "Intensity(cold mix)" This is certainly a much better track than their piece on the Cleopatra "...Northwest..." compilation. A mid-tempo groover that reminds me of a song called "Illusion" by Cyberaxis. I dig the cheesey brass-bits.
5. Ionic Vision - "Corruption President" There should be some law about Belgium bands singing in English. Front 242 have certainly been known to come up with some quite unintentionaly humorous lyrics. Ionic Vision have done something similar here. I think it's due to the track having a political message and that someone whose native tongue was English wouldn't quite do it in the fashion that Belgiums do it. I don't know why so many European bands choose to sing in English. I prefer their music MUCH more when sung in their native tongue. Anway, Ionic Vision's track is pretty good though, pure electro-body-music ala Front 242 mid-1980s but with a heavier more deranged vocal style.
6. Violet Black Orchid - "Silence" Grating ethereal electro-noise-flange from these Canadians. The vocals are fairly subdued in the mix which works well.
7. Produkt13 - "Burning Sin" A fine eleckro-industrial piece with clanging bells, whispery vocals and synth-strings but not terribly distinctive.
8. diverje - "System Failed (edit)" Starts with an atmospheric intro that brings some relief from the rest of the elecktro-assault on this CD. Ah, but just when you think you can relax, in comes the beat rapid-fire-synth-bass, meat-grinder guitars and distortion vocals.
9. Produkt13 - "Lousy Human". This reminds quite a lot of early Skinny Puppy. Similar voice to Nivek Ogre's.
10. Noxious Emotion - "Neural Surge (v.20) An exclusive remix of the track from "count zero"; a fairly mellow but stomping electronic body music piece.
11. Bytet - "Modern Ritual" Another quirky piece of avant garde theatrical electronics with female vocals here. They've quite a unique refreshing sound. Reminds me of Laurie Anderson and Yello. I'd like to hear more.
12. Side 3 - "Solemn" Four to the floor techno beat with gruff cookie monster industrialish vocals.
13. Kremaster - "So Close" 1980s-inspired electronic body music from Brasil. Reminds me of early Noise Unit and Front Line Assembly. Good to hear this kind of music from South America.
14. I, Parasite - "Criminail" Contemporary-type slow elektro with gothicish sequences and husky vocals. Reminds me of groups such as Cyberaxis and Haujobb.
15. FearVLoathinc. - "Two Steps (forward)" Wow! A New Zealand elektro band - about time! The music aspect reminds me of early-to-mid period Nitzer Ebb. - ie. looping keyboard parts with bits gradually added and stripped. Husky vocals and some breakbeats introduced towards the end of the track. I suspect the hard to remember & pronounce band-name could work against them.
16. The Man - "Give me Your Youth" A very Depeche Modish new romantic track for the teenage America crowd. (Which, thank all the gods up in the sky, I'm not a part of). Not that I'm knocking the track, this IS good for it's style. I just can't relate to it. And I'm certainly pretty glad for that.
17. Con - "Kill Yerself" This track contains some catchy oriental root-and-5th note chord samples and effective matching coy vocals. However, the track is (at first) completely ruined by the mega-cheesey chorus vocal line "kill yerself tomorrow - why wait for today?" sung in a bad american rock voice. Just when you think they're being serious - that they honestly think those are "clever and zany" lyrics - and their credibility is in serious doubt (in my mind) the pitch-shifted chipmunk vocal effects appear and lend an air of complete tongue-in-cheek silliness to the whole song. I HOPE that was the intention. Hard to know. I expect a lot of (most) people won't get the joke though! Particularly humourless gothic-types. I quite like this track, from a listening perspective, it has some new and distinctive things going on - but the chorus refrain makes me cringe every time. But wow - it made me write this much about it!
18. X on the mind - "Psychal Storms" A nice instrumental elektro piece that reminds me of "Doubting Thomas".
Review: DLK - Hell Key zine
The cyber-elektro compilation has been released in June 98 by Tommy T Rapisardi of DSBP, a nice little american label with a bunch of interesting releases in the roster, which is also the label of the Biopsy (interview in this issue). Futronik Structures second volume is another attempt to bring you some of the best stuff actually available on this scene. Most of these bands are also part of a virtual yet existing and active Internet community (their label's full addresses are to be found in the booklet). By the way this sampler isn't too bad and I recommend it to you if you like the genre. Finally the fifth gear of this CD is that all tracks haven't been previously released, but the one by Implant, Any Questions?, and Ionic Vision. The other featured bands are Idiot Stare, Biopsy, Velvet Black Orchid, Produkt13, Diverje, Bytet, Side3, Kremaster, I Parasite, FearVLoathinc, The Man, Con, X on Mind. Finally there are two exclusive remixes by Noxious Emotion and SMP. PS, I just wanted to point out that I have been really surprised by this label as I have seen "no bar codes!" printed on the inlay card of the CD which meant that DSBP does actually do not want to accept any commercial compromise with the big musical biz, and I respect this choice and this attitude very much!
Review: Industrial Bible ezine
Futronik Structures Vol. 2 is one of the latest in an onslaught of releases from the New Mexico based DSBP. Where as Vol. 1 focused more on the US scene, Vol. 2 expands its boundaries to cover the scene globally. Some of the highlights of this CD include the hard to find Brainstorm by Implant (Belgium), the exclusive Biopsy (Brazil) piece entitled Disgust, and a previously unreleased track from the NYC based electro project I, Parasite. Albeit a short piece, Criminall by I, Parasite is a wonderful combination of melodic electronics and angst ridden vocals. Add in a smattering of samples and some darker, electronic overtones and I, Parasite have concocted a new recipe for mind altering industrial. Bytet's Modern Ritual treads similar ground as his previous releases. Minimalisitc, yet catchy, this track features creepy female vocals laid upon a simple trotting beat, bubbly electronics, and a jittery, bell like sequence. Never pigeonholing their style, Biopsy deliver a hip-hop flavored track complete with a plethora of jumpy 303 sounds and angry vocals. California's Idiot Stare continue to dabble in the coldwave style with their aggressive track entitled The Devil's Work. Driven by it's many elements of percussion, SMP's Cold Mix of Intensity is another slightly hip-hop tinged track with a pulsating rhythms and gravely vocals. St. Petersburg is the home to Produkt13 and with their new track, Burning Sin, they display a more Euro style to their song structure. Burning Sin has a very nice melody laid underneath the harsher vocals, clamorous percussion, and throbbing electronics. Label founder Tommy T.'s own project, diverje, puts forth System Failed (edit), a track that begins harmless enough before kicking it into high gear with rock styled electronics and a pummeling beat. The remix of Neural Surge by Noxious Emotion is yet another tease to the avid fans who are anxious awaiting the new album. This track is driven by it's solid beat and crisp electronics, while the whispery vocals are pushed to the back of the mix. Side 3 has to have the most disturbing vocal effects I've yet to hear. What sounds like an electronically charged build-up of excessive phlegm is mixed with chaotic dance beats and erratic programming on Solemn. Ionic Vision is a band that we all need to hear more from. Their strict EBM piece Corruption President was taken from their previously released full length, Rage Against the Acoustic. Psychal Minds by X on Mind finishes out this CD on a lighter side with a subtle, galloping beat, clean electronics, and a soothing background sequence. Futronik Structures Vol. 2 has a lot to offer and it seems as it if were pieced together in such a way to satiate the appetite of even the most finicky fan of electronic music.