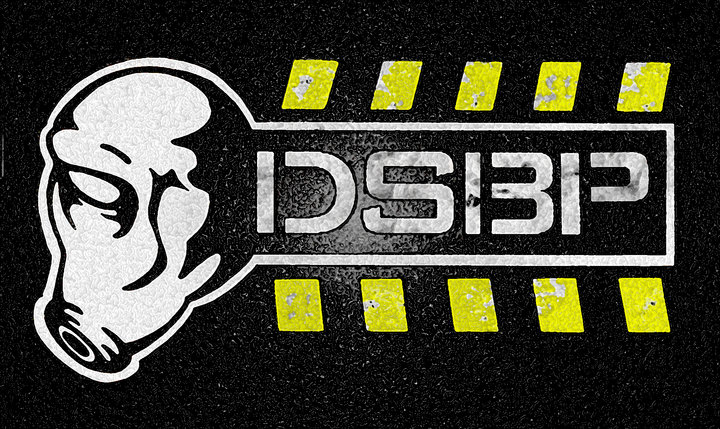 DSBP RECORDS specializes in ELECTRONIC, INDUSTRIAL, POWER NOISE, EXPERIMENTAL, EBM, IDM, COLDWAVE, SYNTHPOP MUSIC! spanning 20 + years in the UNDERGROUND INDUSTRIAL SCENE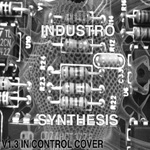 Industro Synthesis
Miles, Black Monday zine
Industro Synthesis is an important underground compilation showcasing electronic music. Whereas most underground music is stale or unoriginal or changing to become what is socially acceptable, the artists on this compilation scream their discontent at what has become safe and normal in this wonderful and intriguing genre. There is an urgency about this compilation that all good things do not end, they continue to grow, to change. This must happen fromhere to continue fervor and excitement. There is an abundance of musical styles here, but what is more important is that musicianship, sincerity, and creative adrenlaine that is lacking in most of today's generic typical music. This is the future! Some will accept, others will deny!
DLK - Hell Key zine
This is the first compilation of a series that has got as target, to present many new electro / cyber / industrial bands in coalition with the United Endangered Front label. It's really hard to describe all the 18 bands with their music, as for common point they have got the electro / industrial / experimental kind of sounds. Some are more distorted (Manhole Vortex, in-FUSED, Separate Faith, Diverje, Aghast View), some others are like an industrial rock band with the guitar melody on the spot (Happy Son, Inquest Proxy, Dij), others have got more dark electronic atmospheres with or without rhythms (Wrack Process, Disband, 162, Crying Room, Danos) and the rest could seem like an industrial synthpop band (Dave Scott, Black Dahlia, Anthony Pappas). Most of the bands are related to Tommy (many bands see him as member and many bands are formed by people who collaborates with him) so you have to contact him to obtain more informations. Some of the 16 bands have got good ideas but bands like Danos, 162, in-FUSED, Black Dahlia, Dave Scott or Anthony Pappas could be a surprise for the people that are only curious (I haven't mentioned Aghast View as they are the only band that probably could me already known by the audience).
Tom Tearaway, http://www.cris.com/~hopeorch/outsight/reviews.html 7
Compilation 'organizer' Tommy T. Rapisardi says, "It has always been a dream of mine to release such a diverse elektro-based CD, since I was first introduced to the newavelelektro of 1980-82..." This explains why visions of Bauhaus imitators playing cavernous halls, empty except a few, shuffling Goths, come to mind. Most of the bands owe more to early Skinny Puppy than Peter Murphy and company, but that's the picture I get. The vocals and crackling hiss above the electronic sounds give most of the tracks a very live feel. I like this nostalgic 'newavelektro' much better than most sterile studio wizards of today. The stead fast elektro-comebacks represented are Manhole Vortex, in-FUSED, Separate Faith, Dave Scott, Wrack Process, Disband, diverje, Aghast View, Black Dahlia, inquest proxy, Crying Room, Dij, 162, Anthony J. Pappas, Happy Son and Danos . I give this four decomposed skunk buds.
Sonic-Boom online zine, 2/24/97
Industro-Synthesis is yet another compilation of mostly undiscovered electro bands from all over the United States. The compilation is amazingly good. A large portion of this might be due to the fact that at least half of the bands have had multiple tracks on other compilations and as such have learned a thing or two through trial and error. The overall mood of the compilation is towards dancey electro with just a few experimental ambient pieces thrown in for good measure. The strongest composition on the compilation is without a doubt the opening track by Manhole Vortex. While it does follow the standard electro formula to the letter, it does it amazingly well and serves as a great opener for the compilation. Other strong tracks include Dave Scott, Aghast View, Black Dahlia, and both 162 pieces. Overall a very strong independent collection of artists who are struggling to prove that American electro isn't quite dead yet.
James Cooney, ___
With Industro Synthesis, I was expecting a hard compilation of electro-industrial dance tracks. While a few dance tracks appear, the true strength of this compilation lays in the ambient and laid-back sounds provided by groups like Crying Room, 162, and Anthony J. Pappas. Manhole Vortex's Guidance features synthesizers reminiscent of Superhuman Machines, but a bass-line more in line with Theocracy. Dave Scott's Don't Laugh has exceptional percussion and synth work, and Aghast View contributes that harsh electro-industrial weve all come to know and love. Crying Room are back with their signature dark and evil sound, while 162s Requiem contains extraordinary female vocals layered over a stuttering, noisy bass line. A few tracks (in-FUSED, [inquest proxy]) remind of 80s Wax Trax! material, and Wrack Process, diverje, and Black Dahlia all have a mellow sound backed by a beat. Although one or two tracks are lacking a little in the production, this is a commendable collection of sounds, and everyone is bound to find something they like. There are now quite a few independent that should satisfy your appetite for underground electro-industrial, and Industro-Synthesis along with the Arts Industria compilations are among the best.