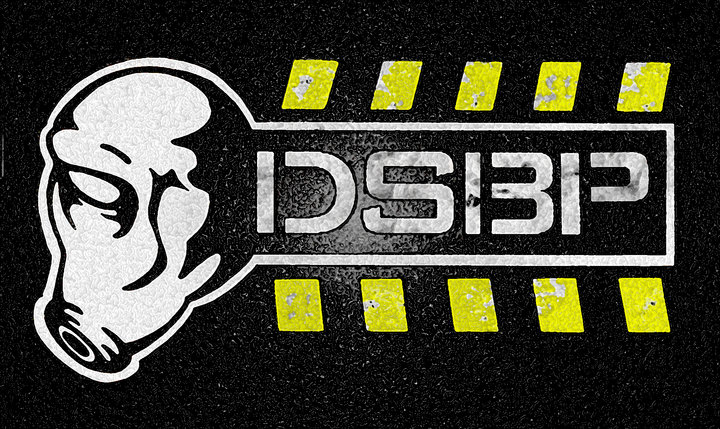 DSBP RECORDS specializes in ELECTRONIC, INDUSTRIAL, POWER NOISE, EXPERIMENTAL, EBM, IDM, COLDWAVE, SYNTHPOP MUSIC! spanning 20 + years in the UNDERGROUND INDUSTRIAL SCENE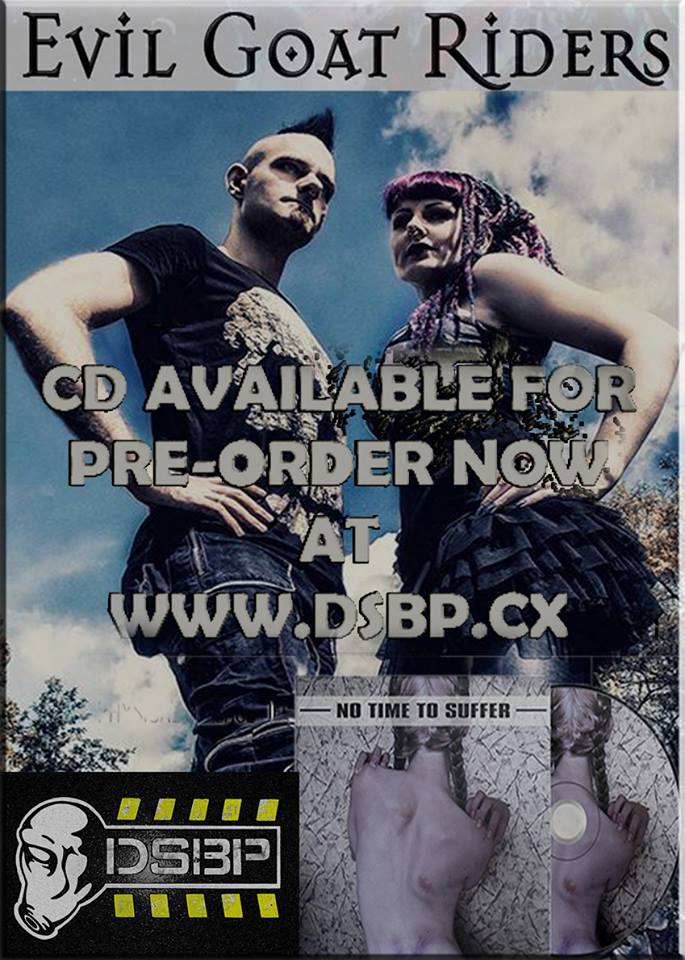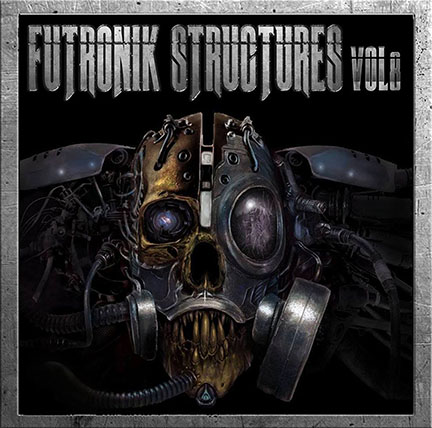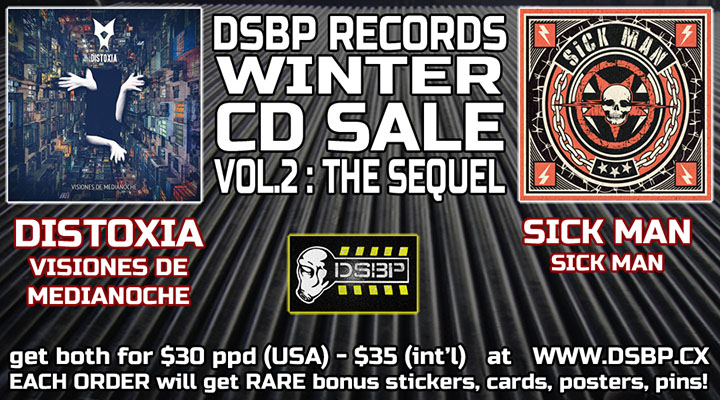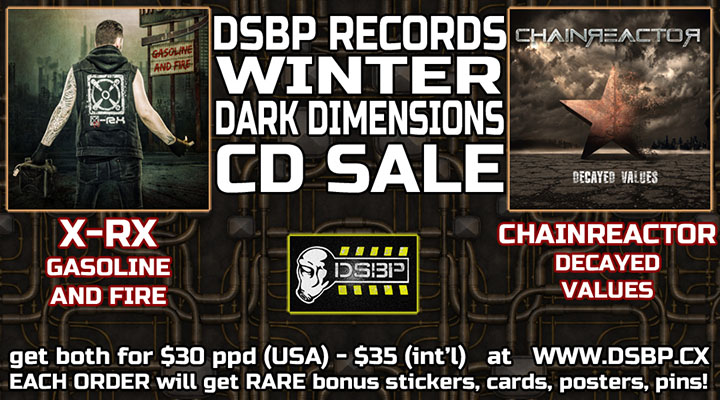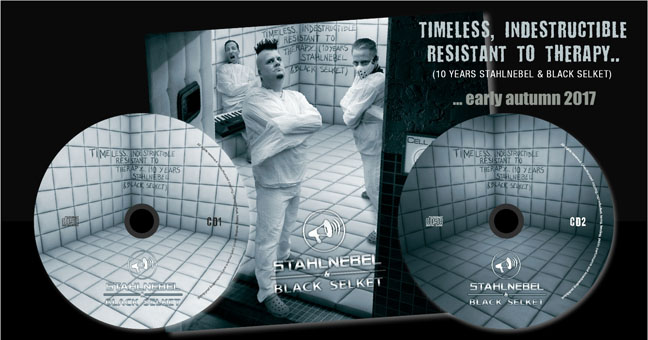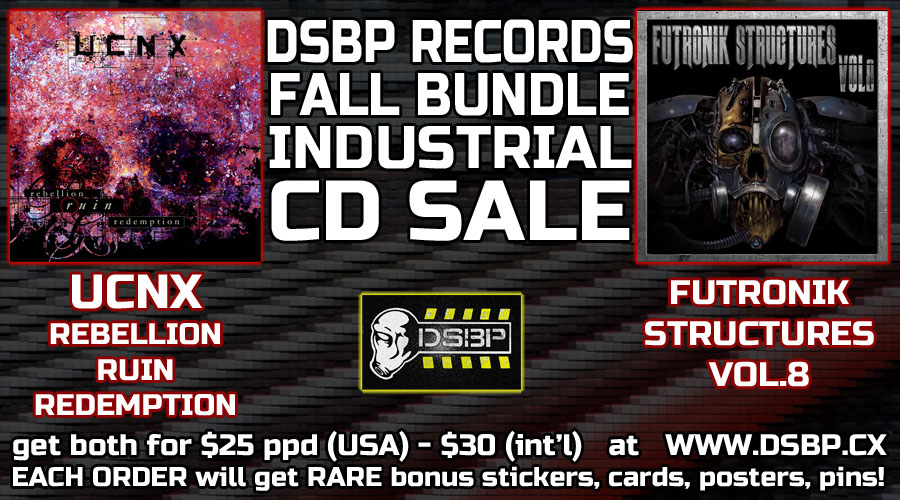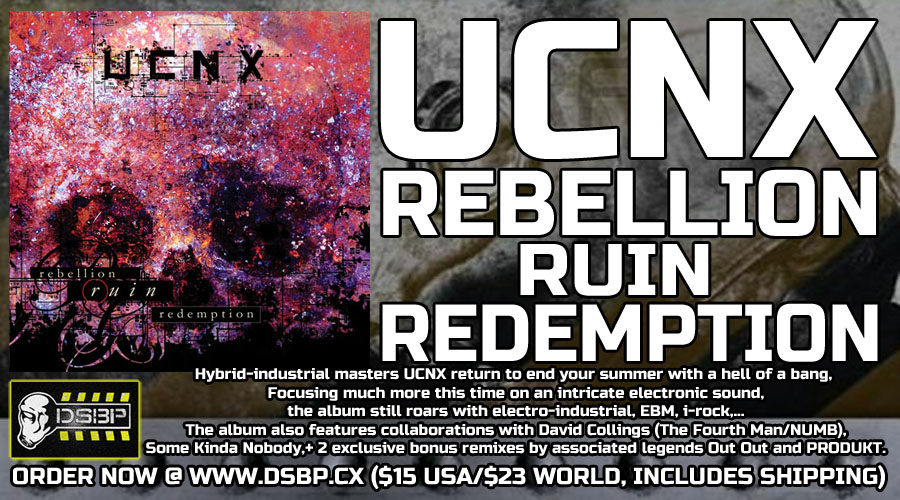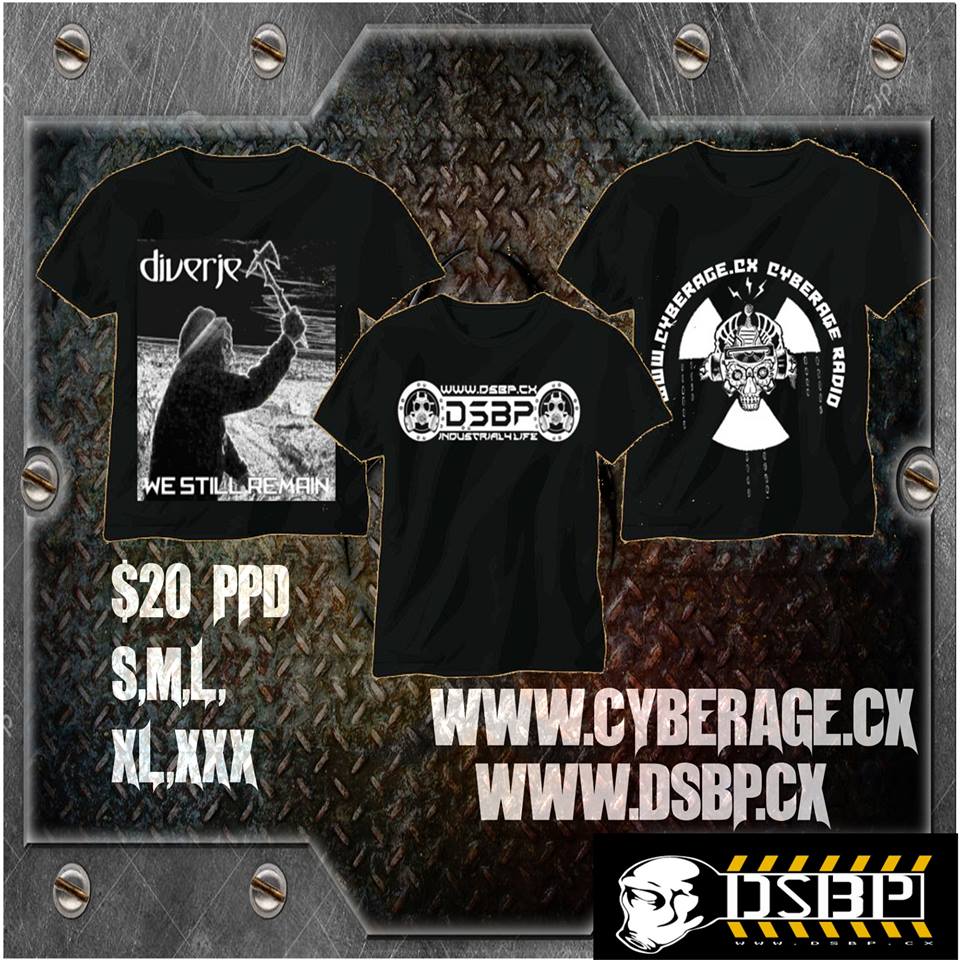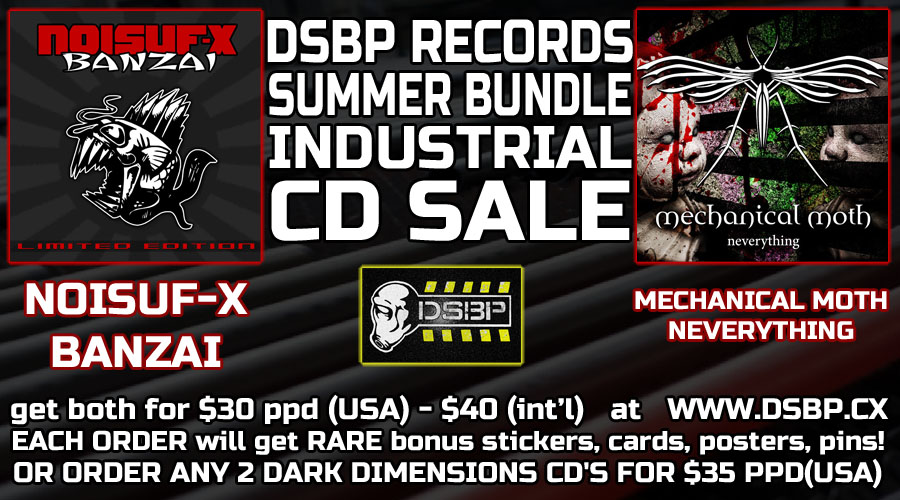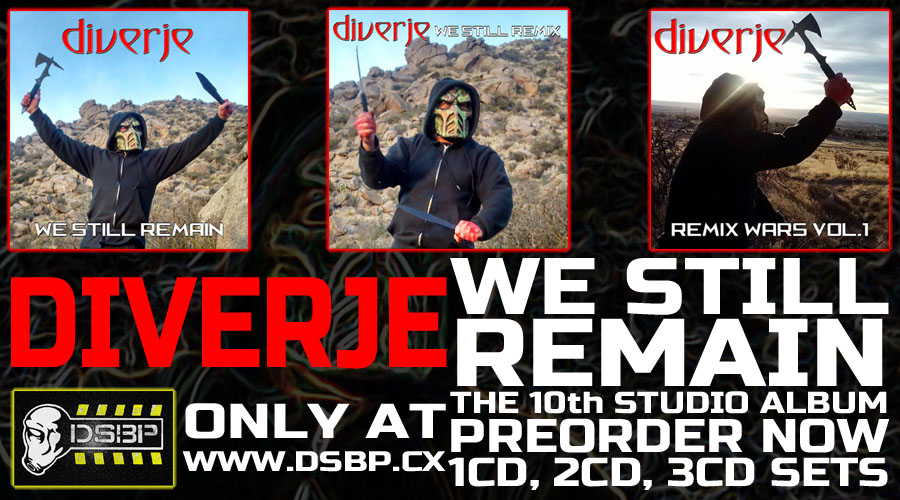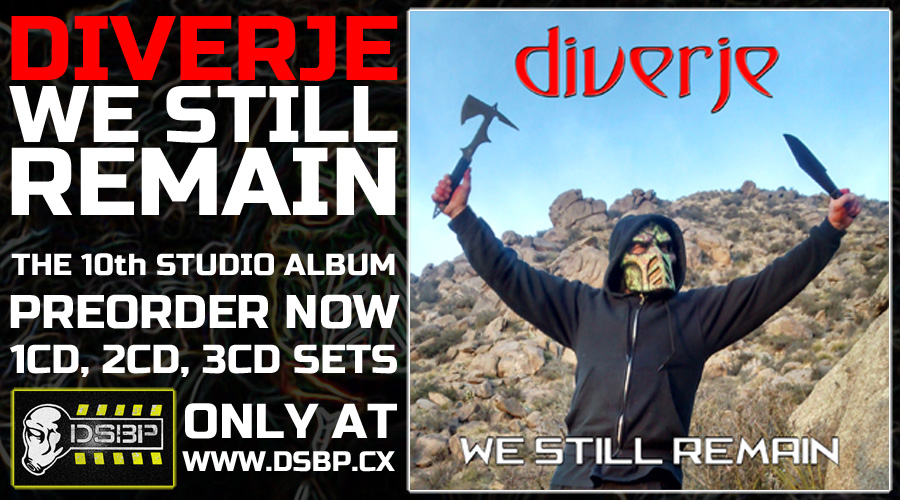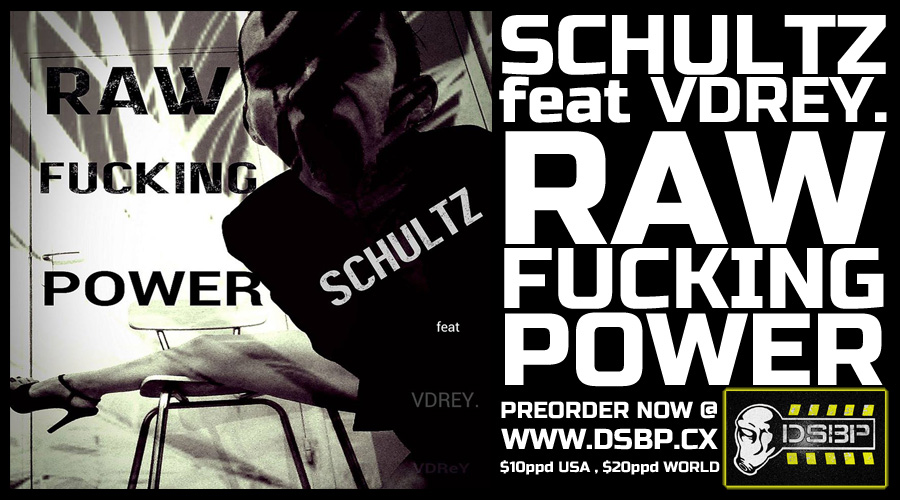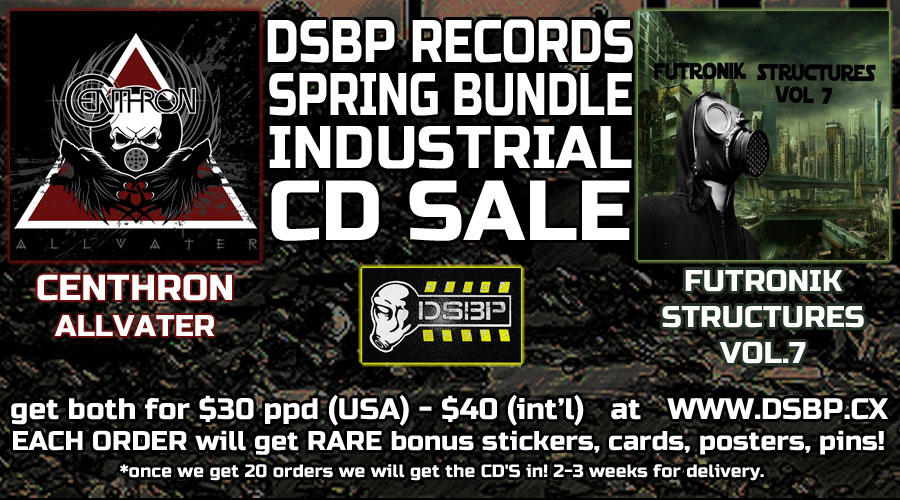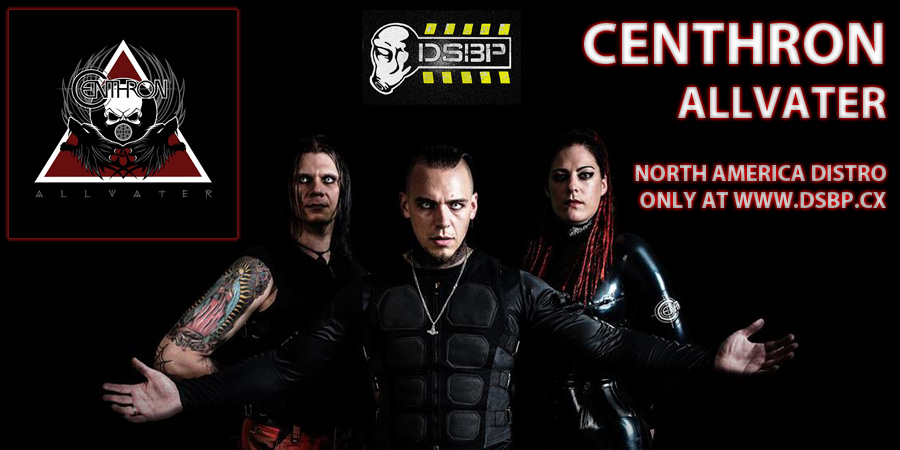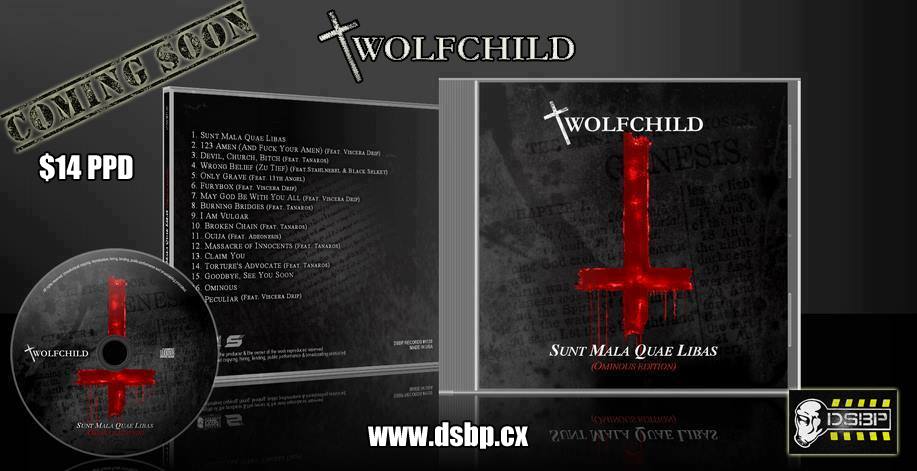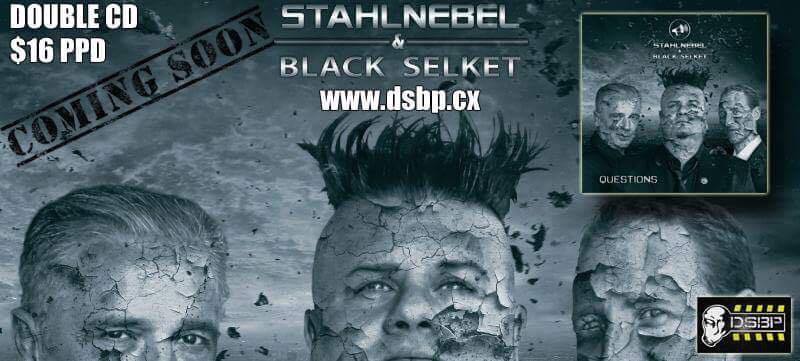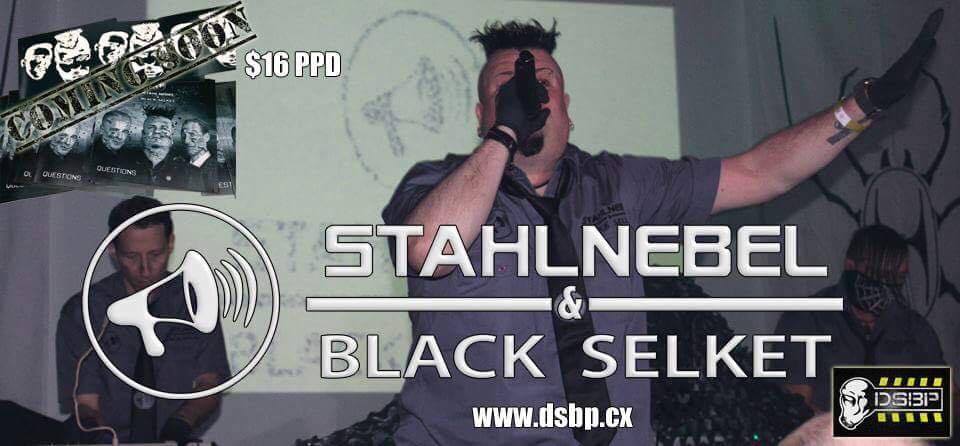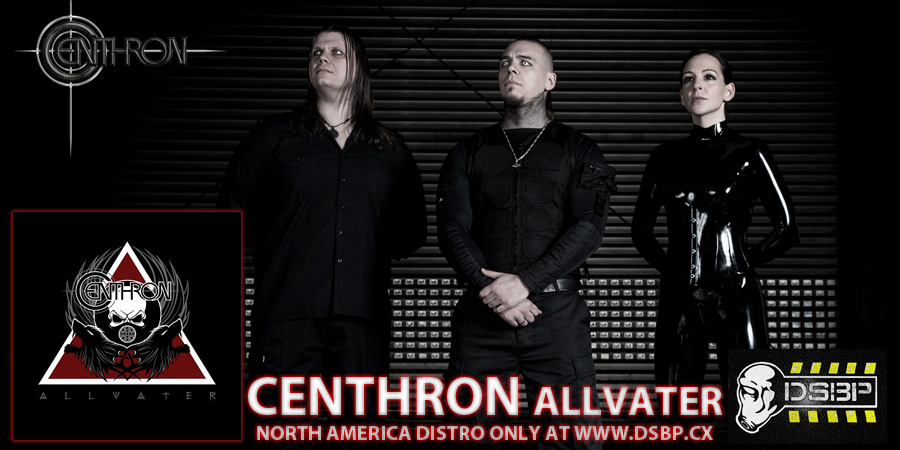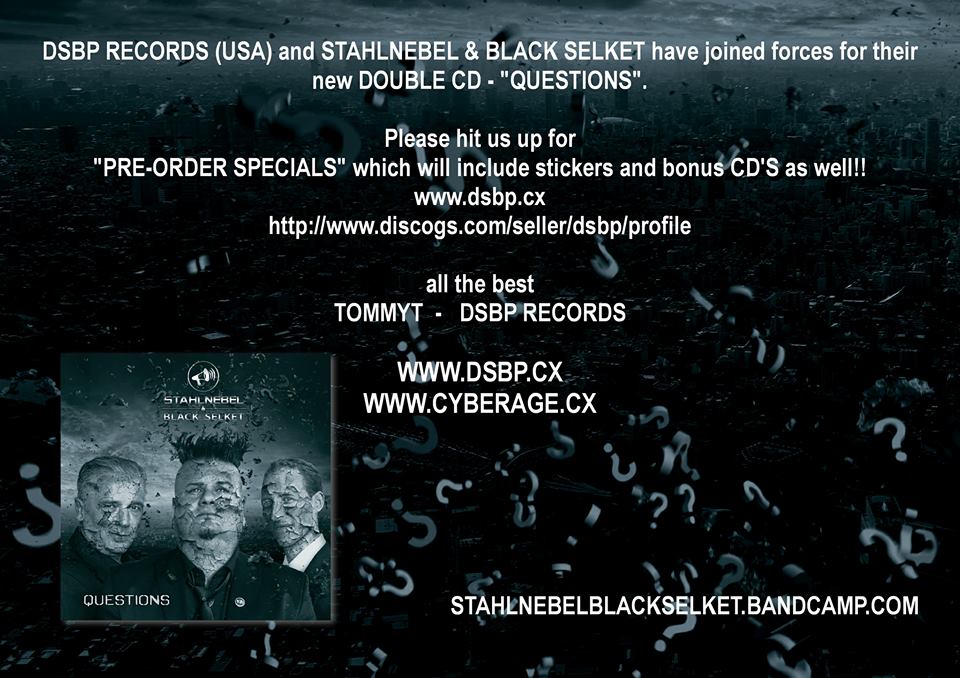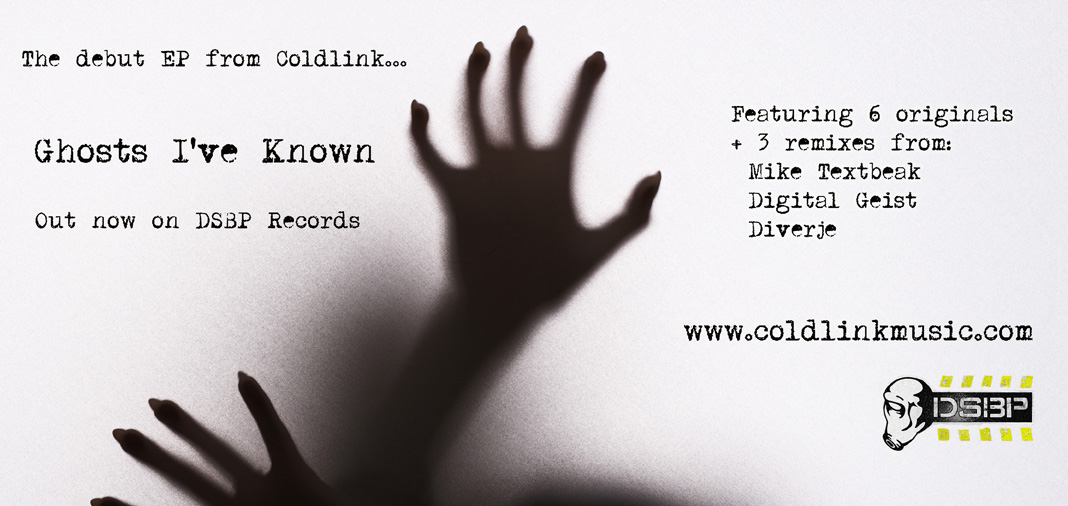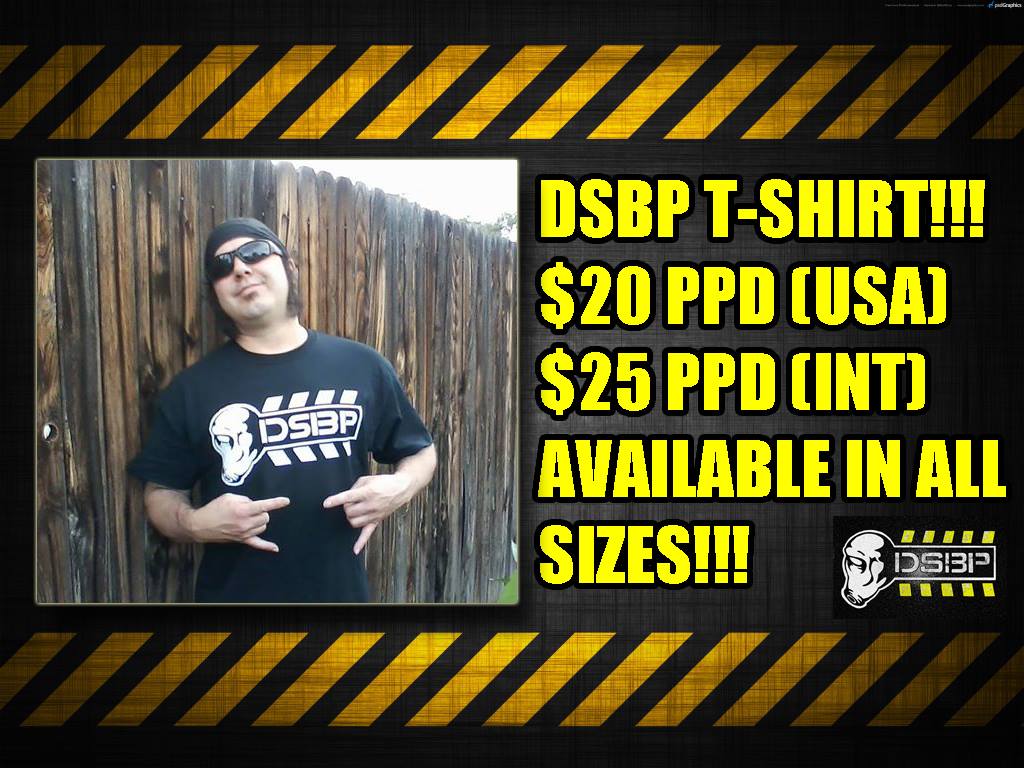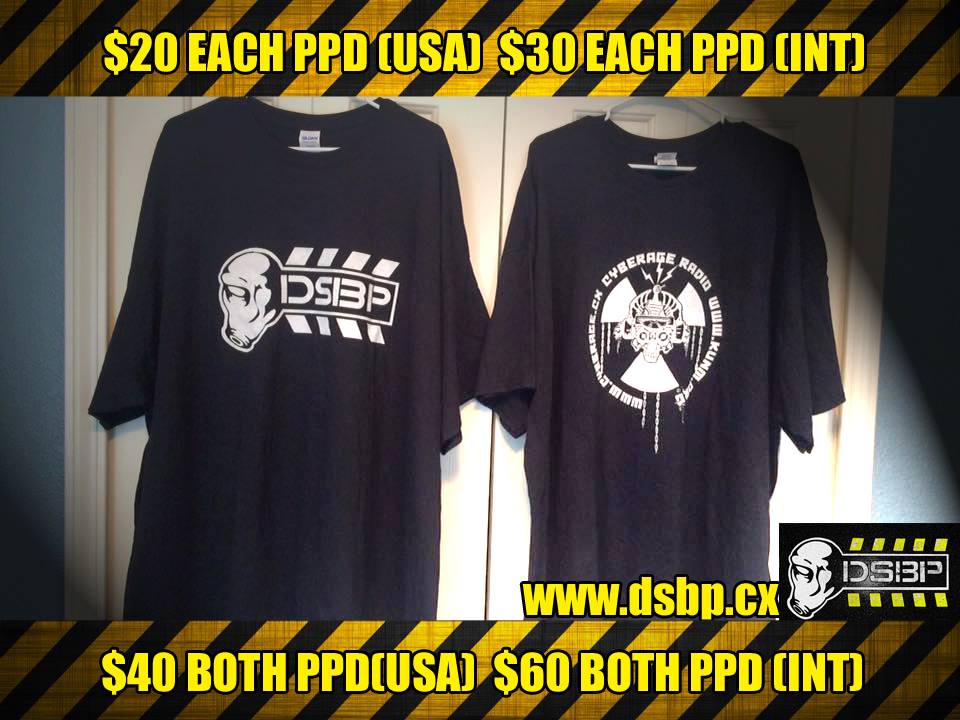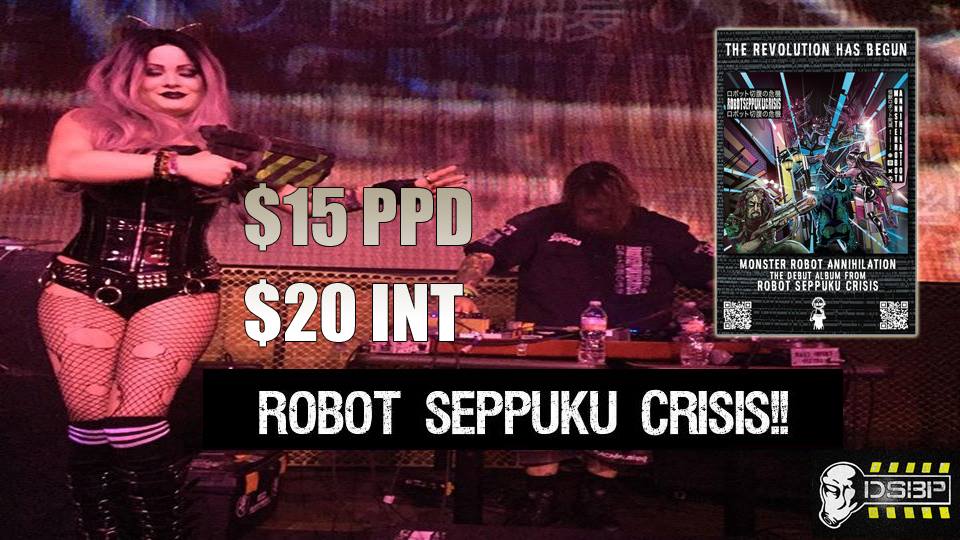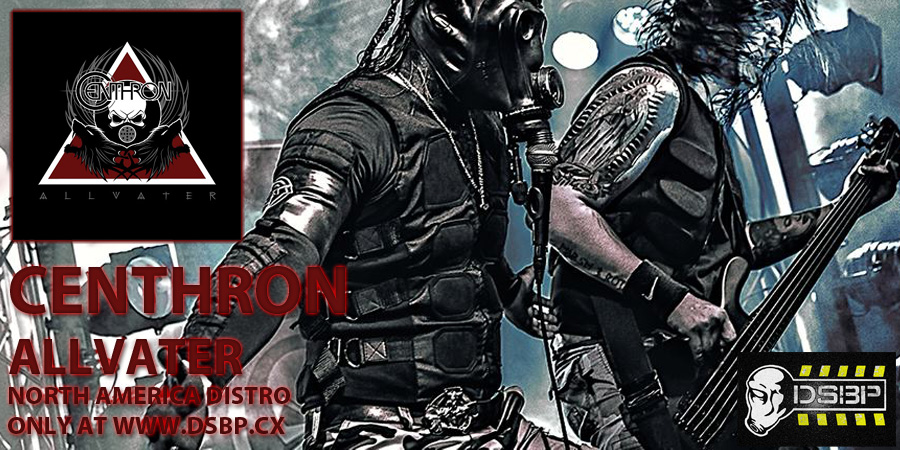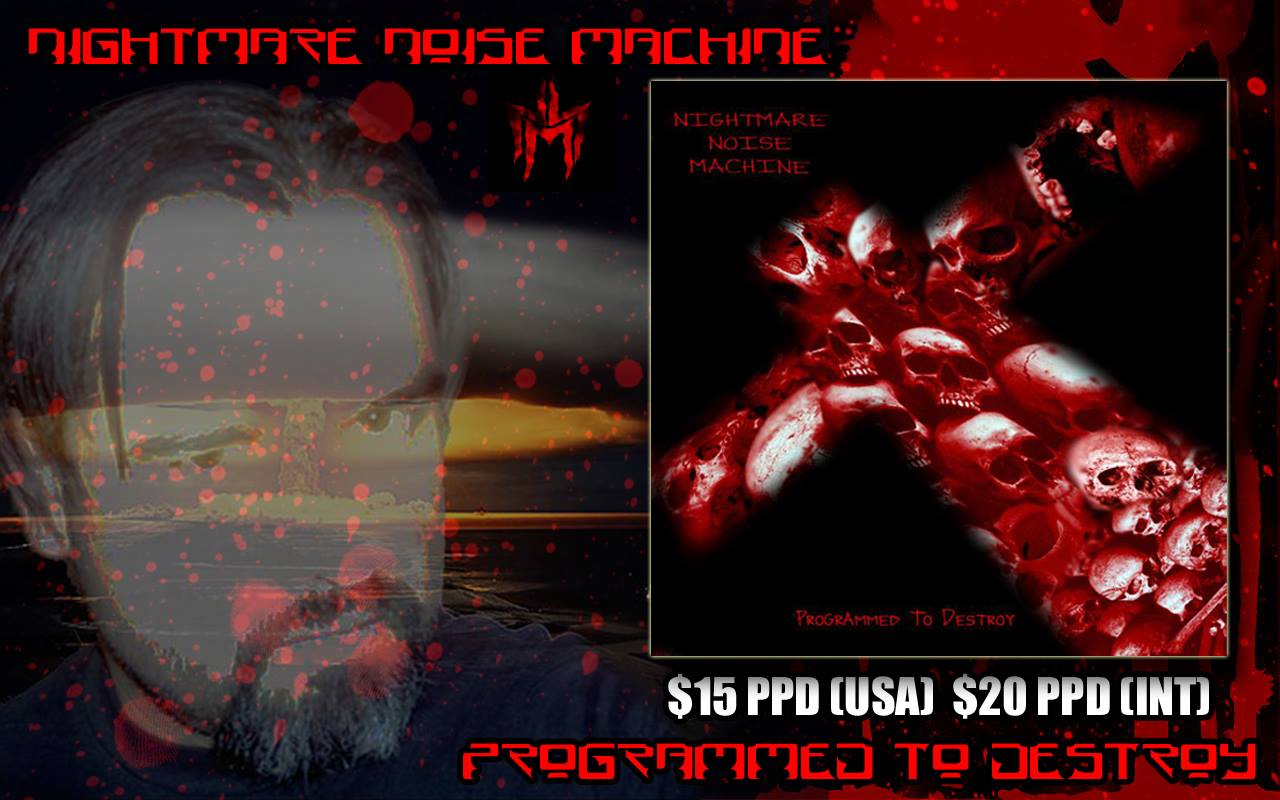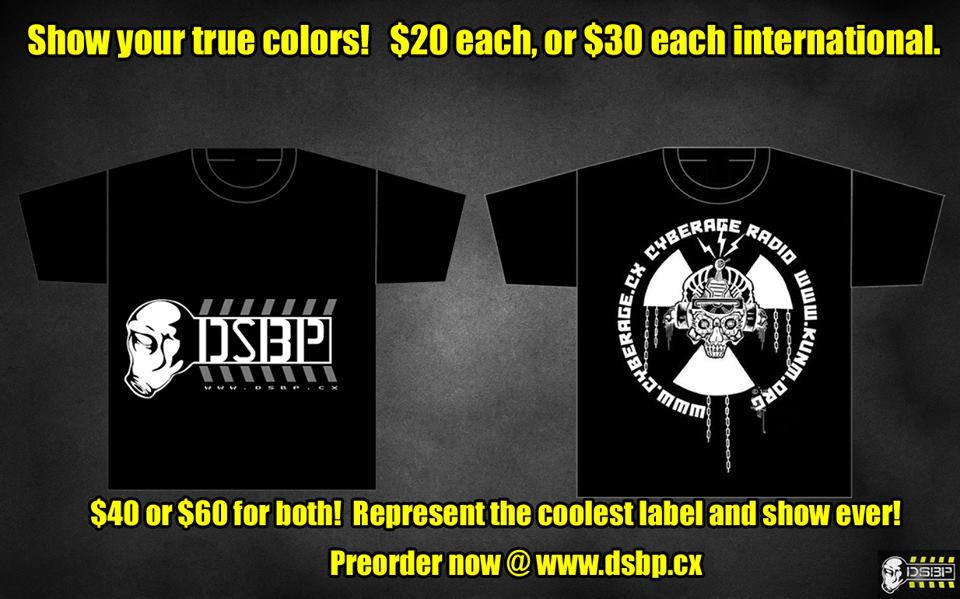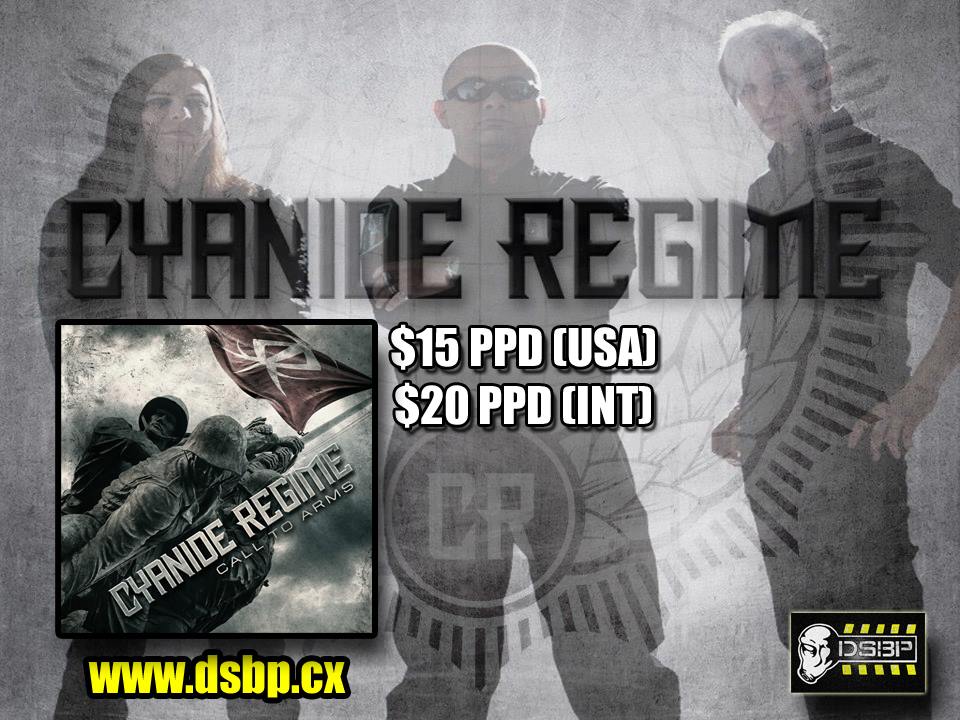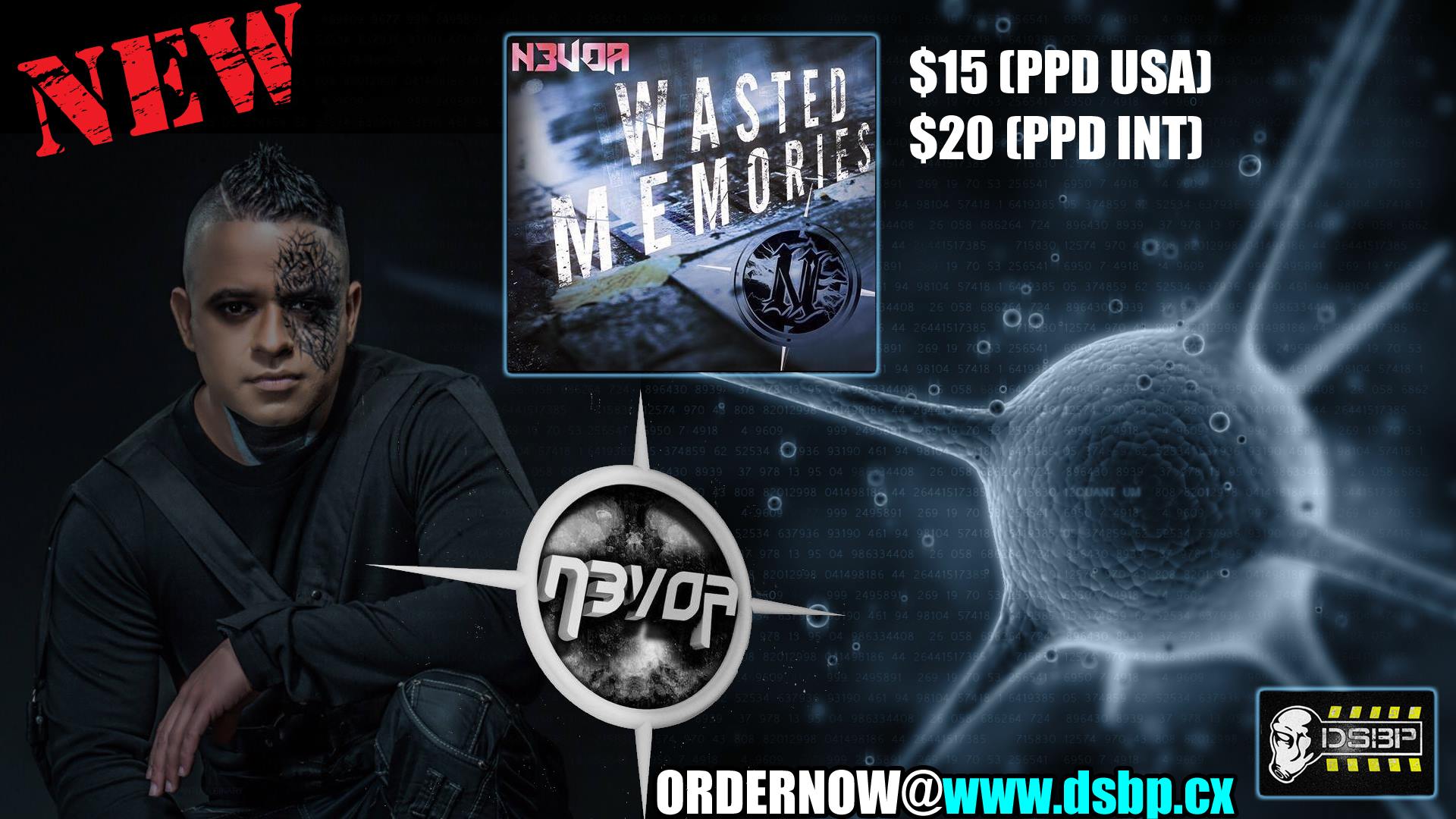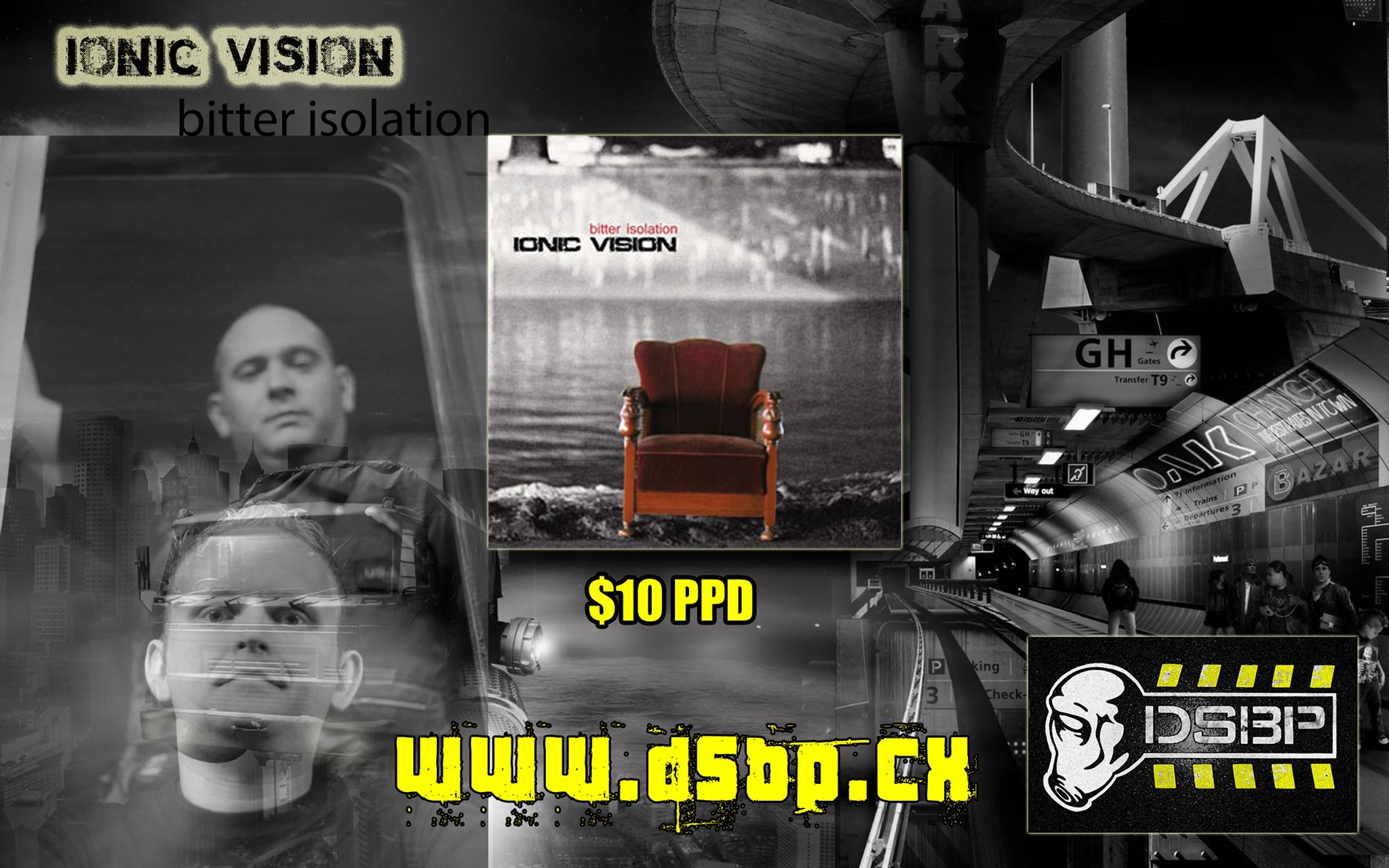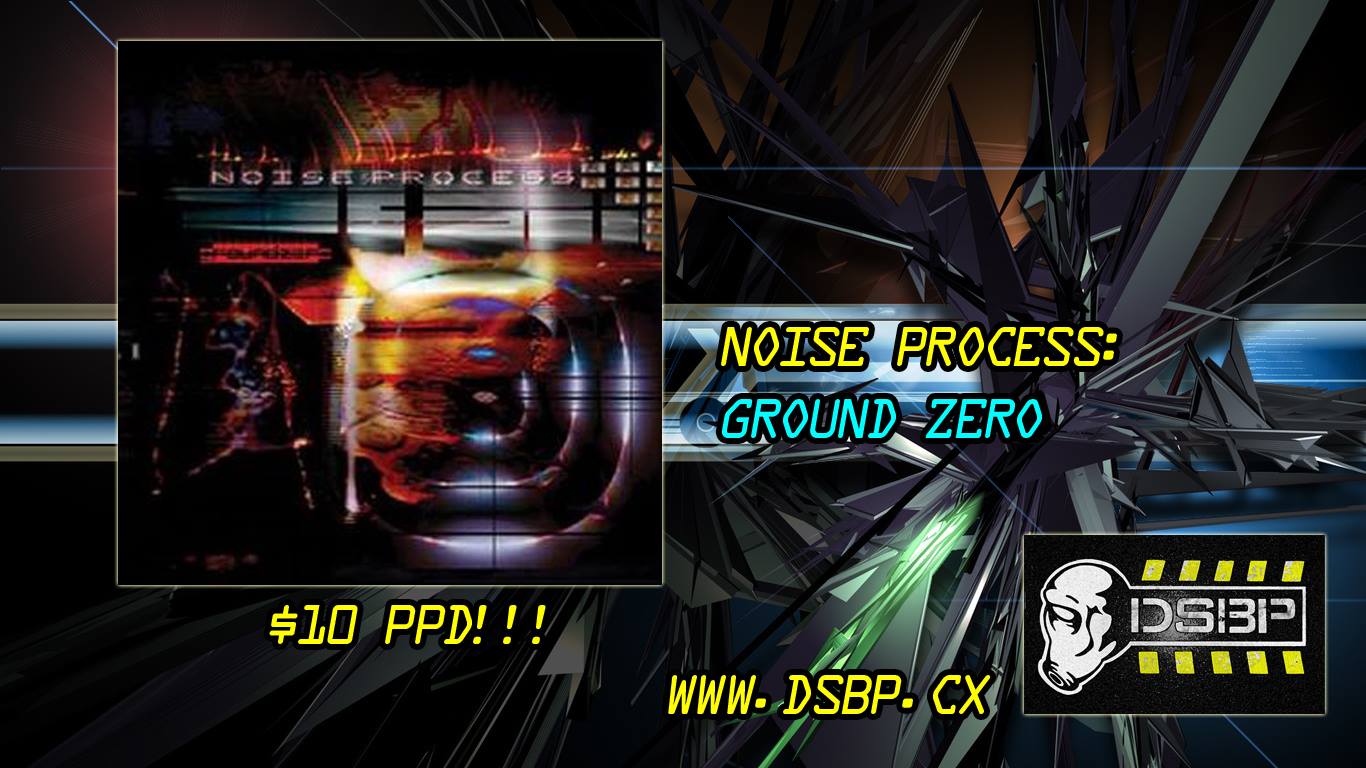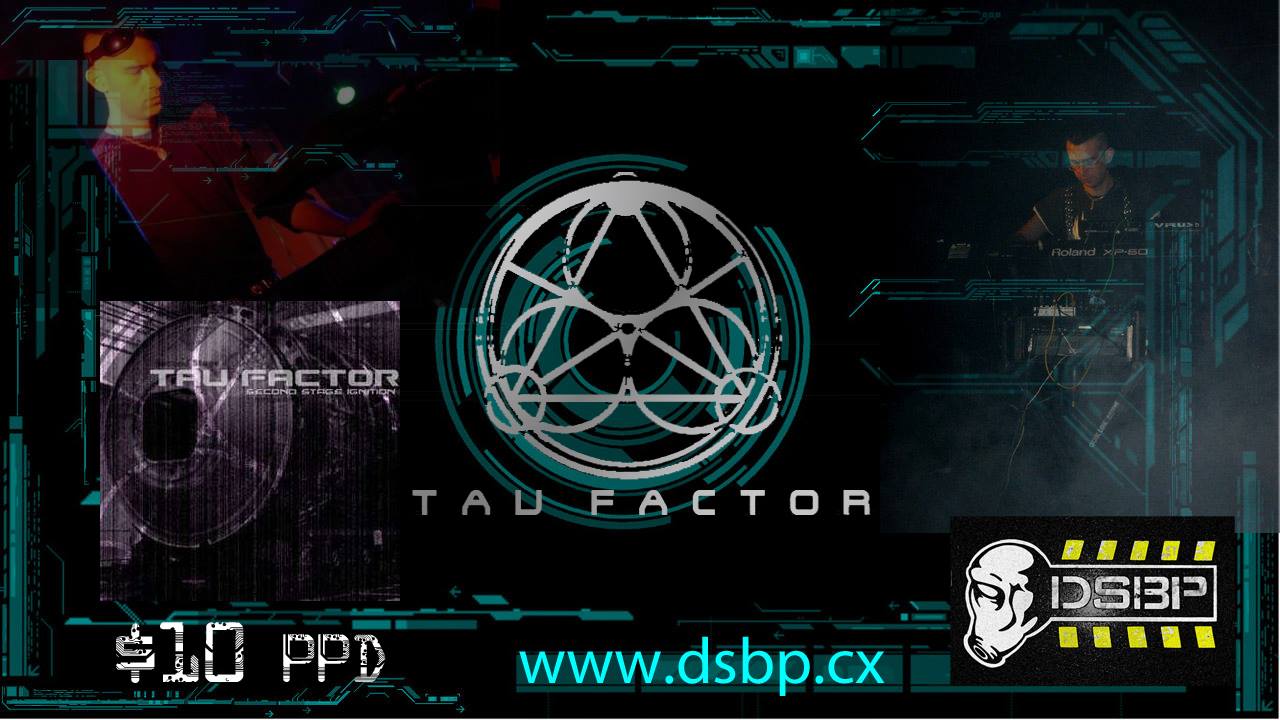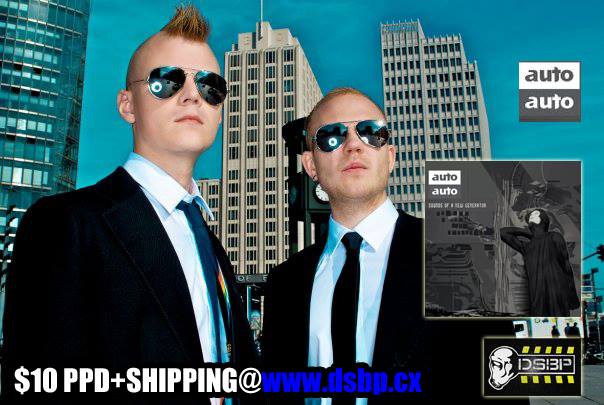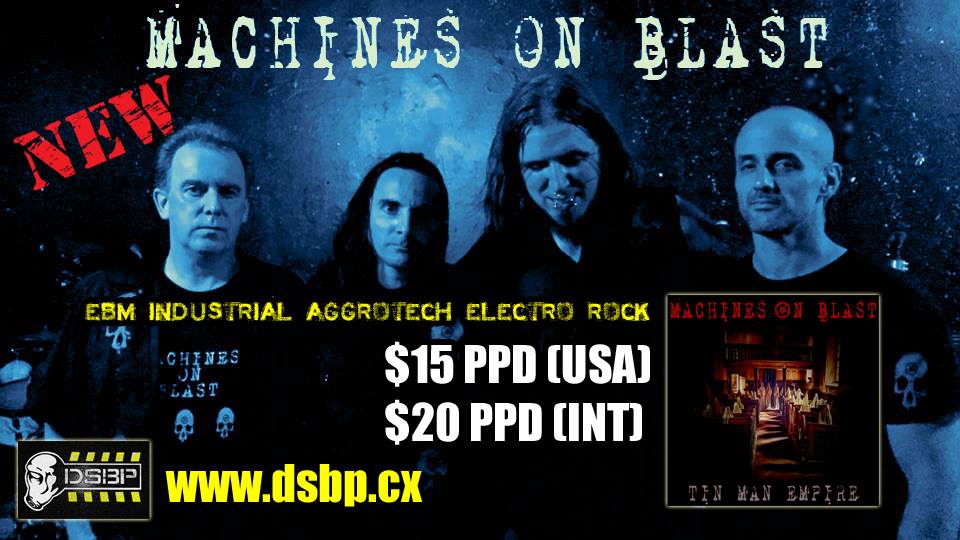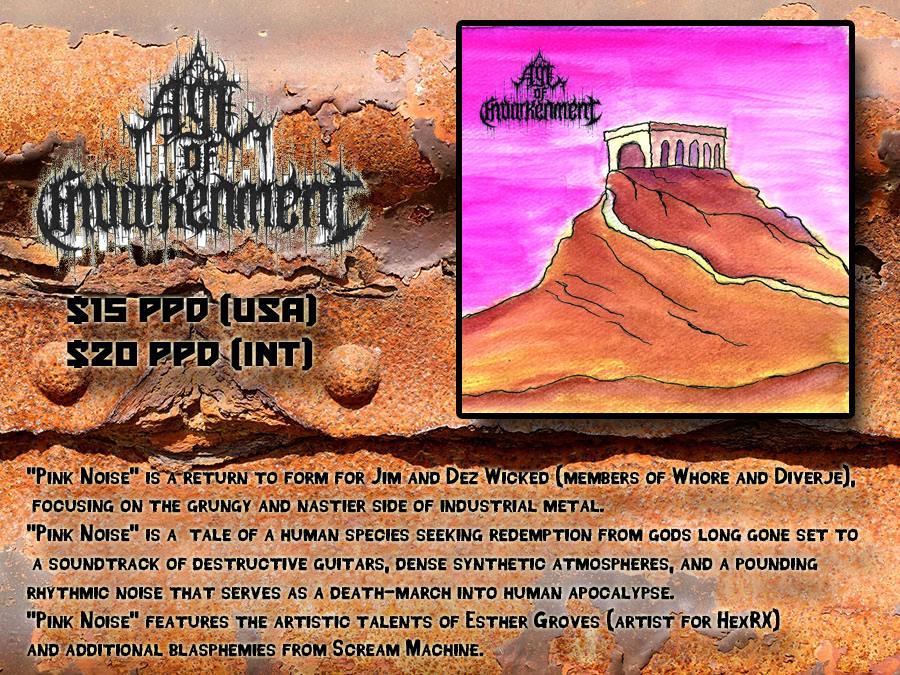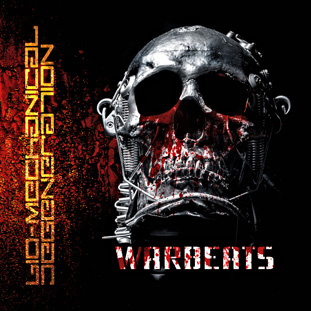 Bio-mechanical Degeneration
Warbeats
$15.00
Pre-orders on new BioMechanical Degeneration "Warbeats" started from today via our web-shop. All you need to know about this band that it combines 2 legendary persons - Vincent aka Electro Synthetic Rebellion and Tommy T aka chief of american DSBP and head-man behind the bands such as Diverje, In-Fused (to name a few). What do you must expect - clear and perfect electro-industrial sounds.

release date: 29.02.2016.
01- They're Coming! 5:18
02- Lies For Answers 5:00
03- Invisible Threat 5:35
04- Machine Men 4:30
05- System's Destruction 5:21
06- Victory 4:52
07- Time For Survival 5:48
08- The Machine Never Dies 5:03
09- Outbreak 5:01
10- In Blood They Trust 6:07
11- Destroy Or Destroyed 5:18
12- Living Dead 4:10
13- A Moment Of Terror 5:50
14- Wasteland (Edited Remix) 6:06*
15- Hybridization (Edited Remix) 5:39*
remix versions from BMD "Exoskeleton".
© 2016 Advoxya Records.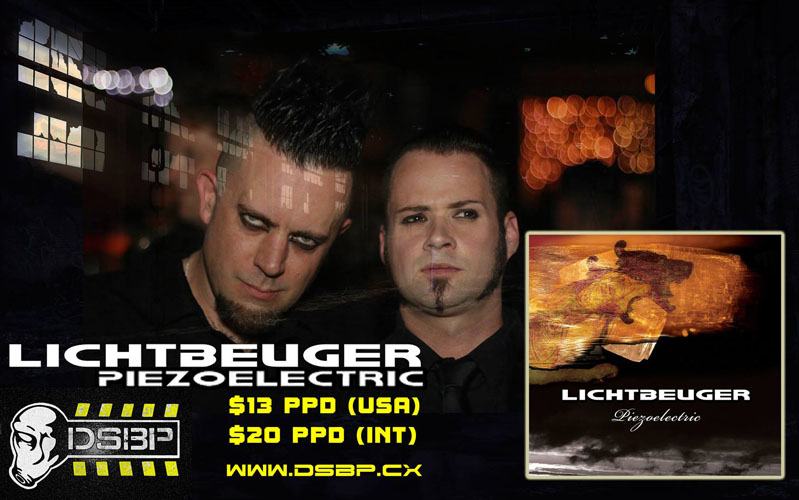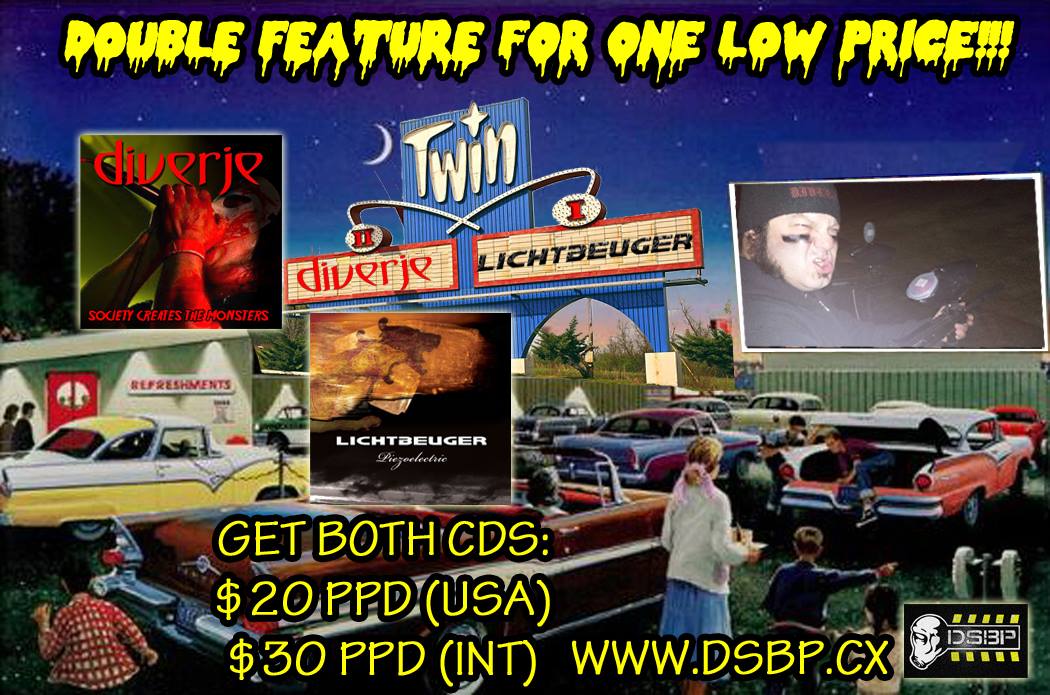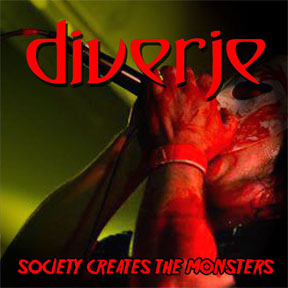 Diverje
Society Creates The Monsters
DSBP#1124
$13.00
DIVERJE release the new EP/ REMIX CD featuring the single "SOCIETY CREATES THE MONSTERS" which has been tearing it up on radio and clubs everywhere with its addictive chorus and hard punchy EBM/INDUSTRIAL mix sound!! GREAT REMIXES covering the spectrum from awesome bands - W.A.S.T.E., DR. KRANCK, ION PLASMA INCINERATION, REACTOR7X, GROSS NATIONAL PRODUKT, ANTIBODY and some various other DIVERJE tracks remixed by our friends - SATANISTIC, N.U.T.E., WHORE, SIGNAL OPERATOR and DIVERJE! we have also included some of our NEW HALLOWEEN TRAX for you to enjoy!! 2 dark electro/ ambient collaborations with VISCERA DRIP and 2 new tracks from TommY T. especially made for HALLOWEEN occasions and parties :-)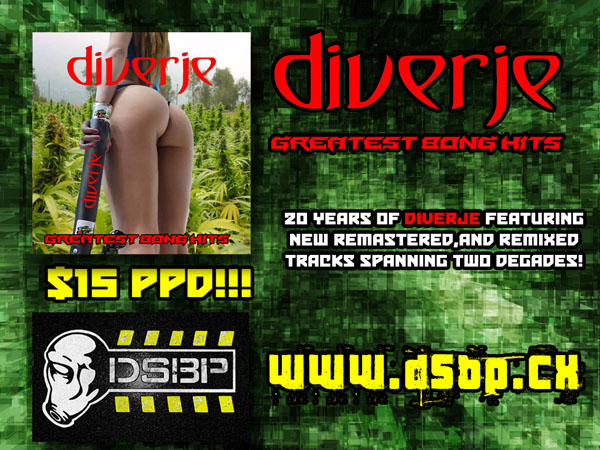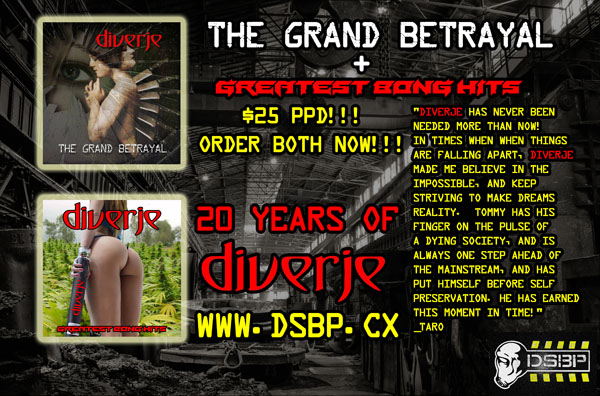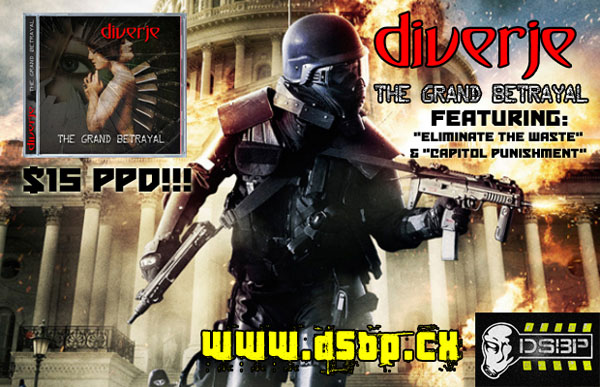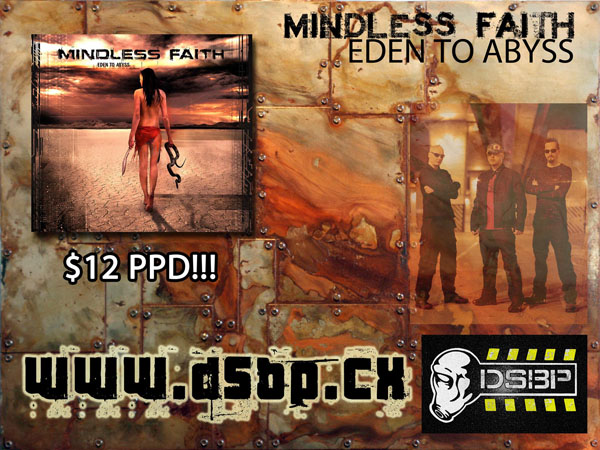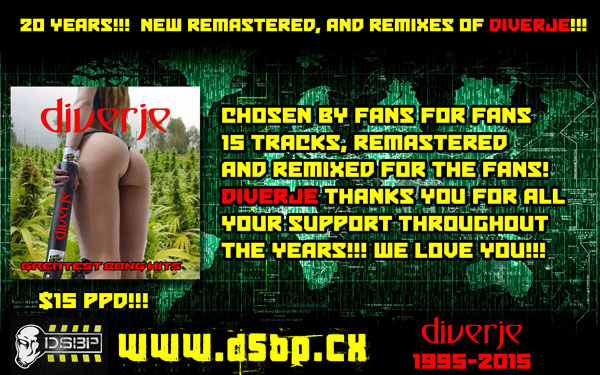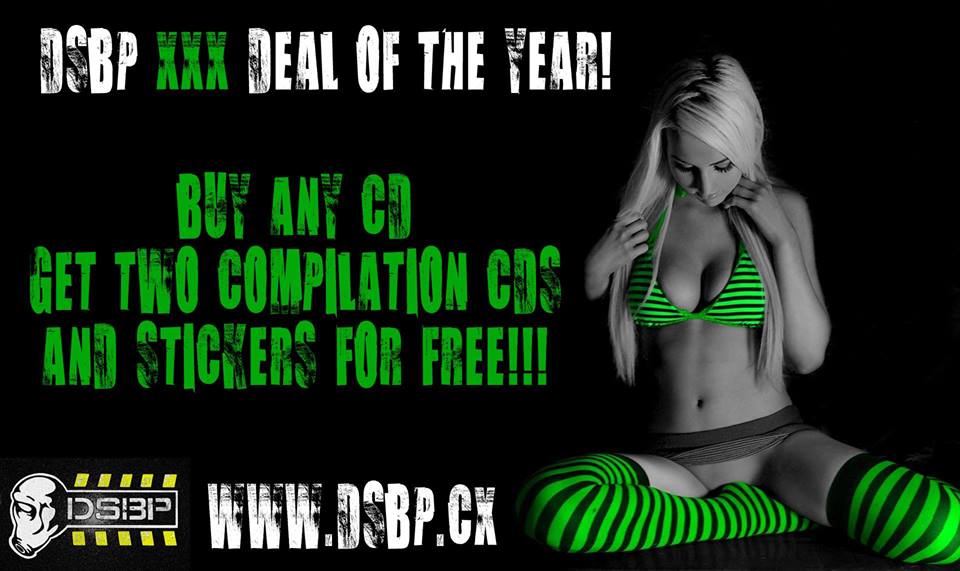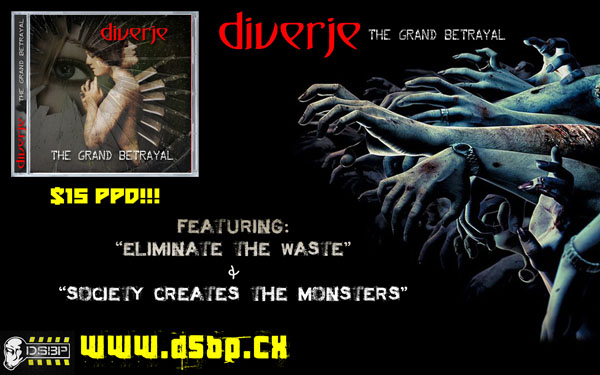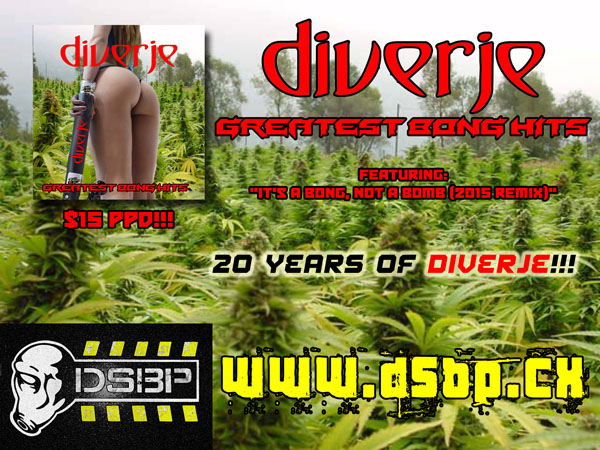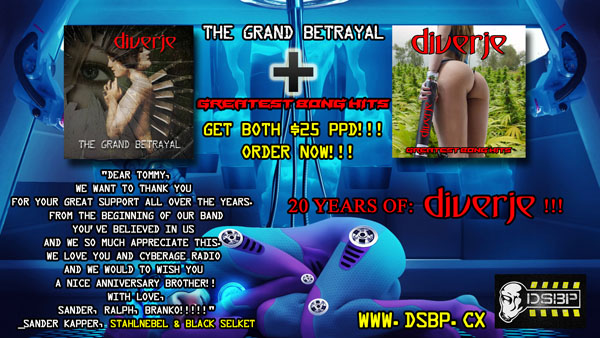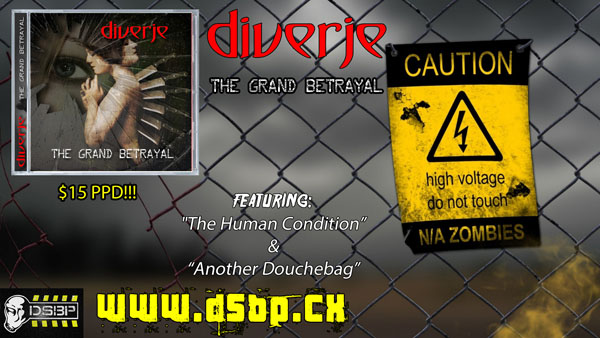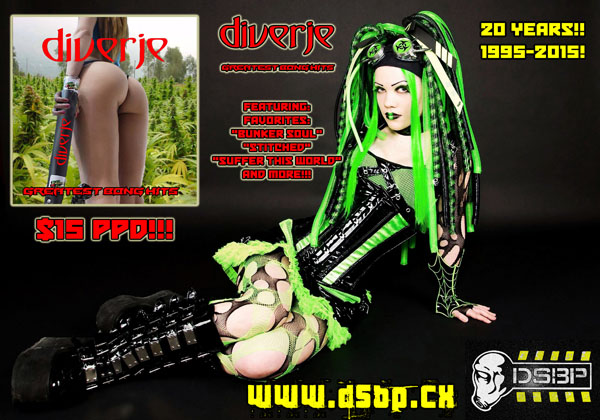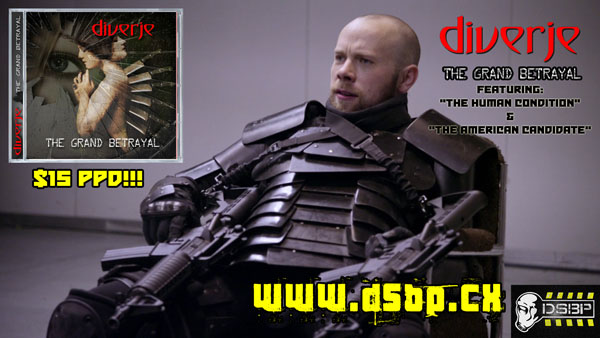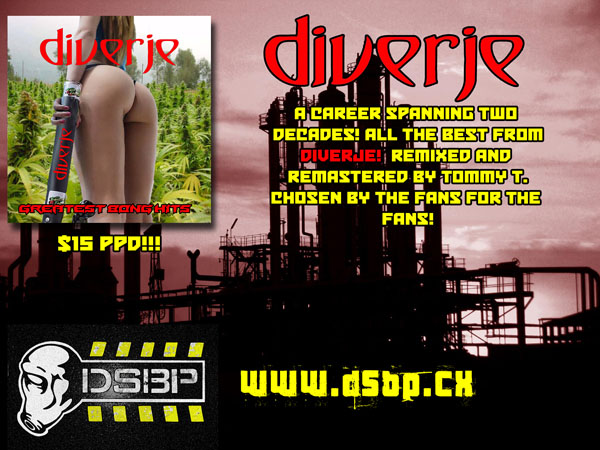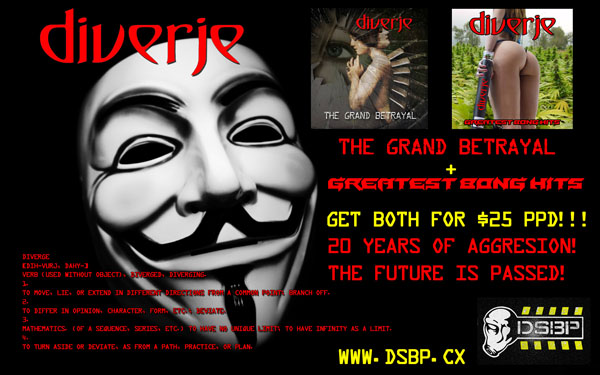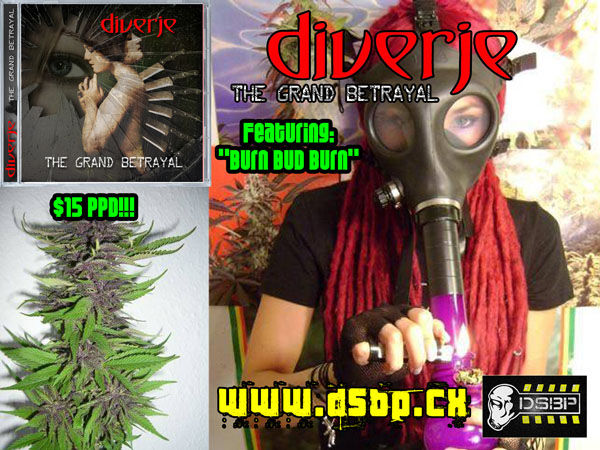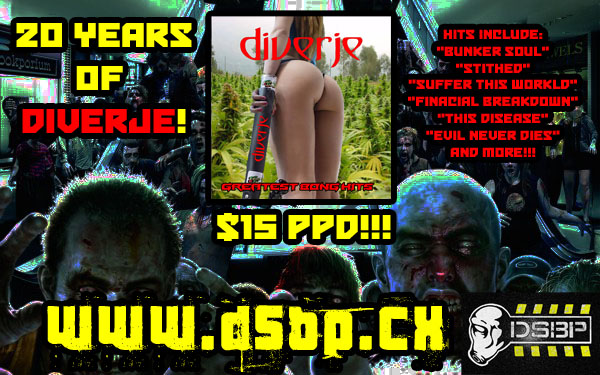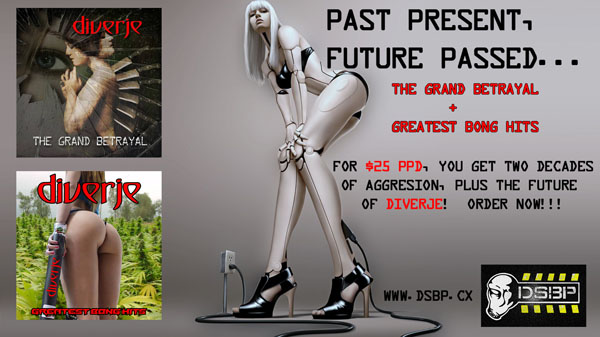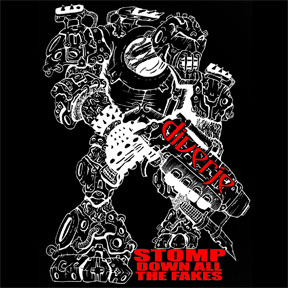 Diverje
Stomp Down All The Fakes
DSBP#1119
$15.00
DIVERJE has a NEW REMIX CD that is TOTAL STOMPING INDUSTRIAL/EBM!!! Taking some top tracks from the well respected "HATE STIMULATION" and getting the CLUB REMIX treatment from some of todays TOP HARSH EBM/ INDUSTRIAL ARTISTS - DIE BRAUT, VISCERA DRIP, STAHLNEBEL & BLACK SELKET, PRE EMPTIVE STRIKE 0.1, SCAR LIMIT, DR. KRANCK, and DARK EBM STOMPING REMIXES FROM - [de:ad:cibel], SEVERE ILLUSION, MICROWAVED, THE ODD ENDEAVOR, PSYCHOSIS FORMATTED, and XSQUADER! 3 NEW TRACKS/ MIXES FROM DIVERJE!! + Experimental/IDM flavors from AUTOCLAV 1.1, and CLEANSING THE DAMNED!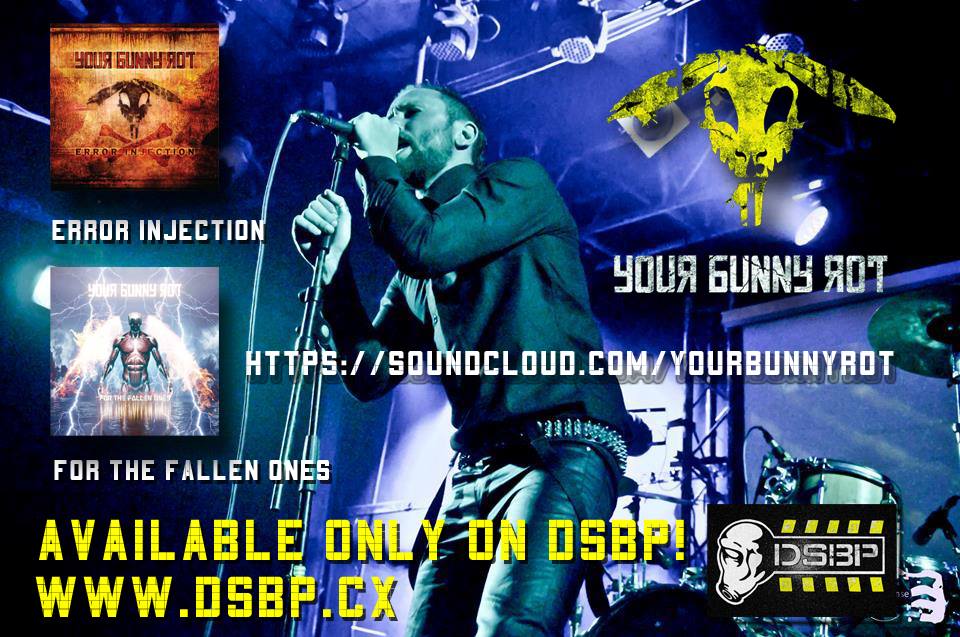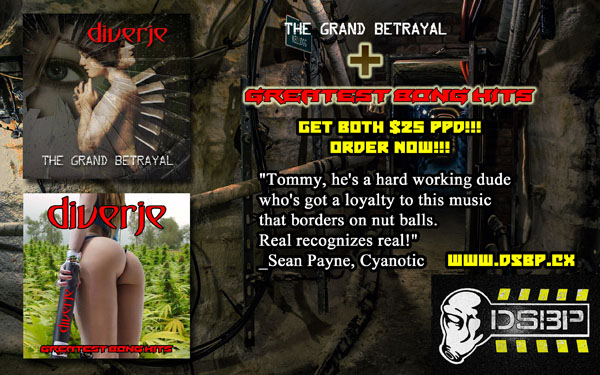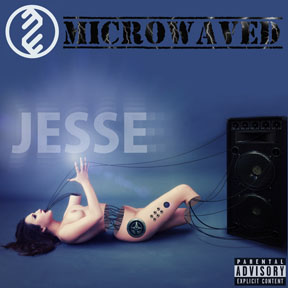 Microwaved
Jesse
DSBP#1120
$15.00
The album features additional programming, mixing and mastering of Sean Payne of Cyanotic and Glitch Mode Recordings (on tour now), and the vocal talents of the likes of Inquisitor Uzumki of dreDDup, Daveoramma Seven of Society Burning, Darrin C Huss of Psyche and Violette Syn as well as the guitar work of Sean 'Satyr' Tracy of PRODUKT. If you dig WAX TRAX!, Re-Constriction, 90's Cleopatra Records (before all the compilations), Fifth Column Records, Slipdisc and TVT (before they were sold) then this record may be just what the doctor ordered...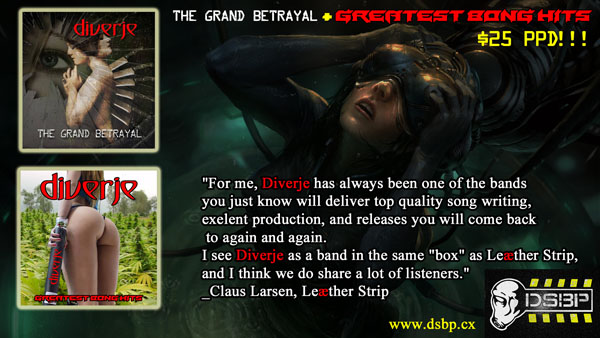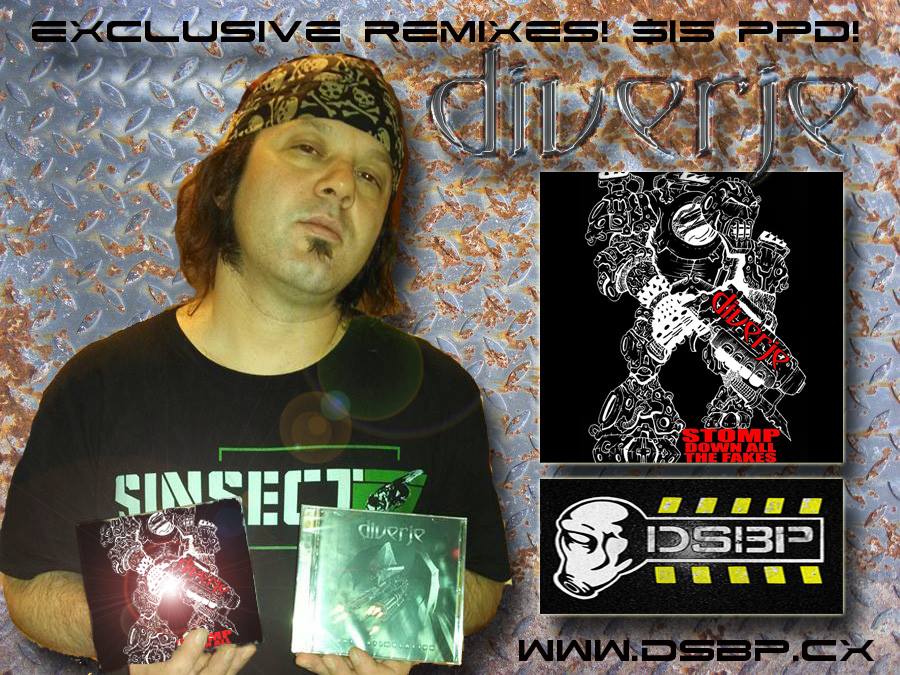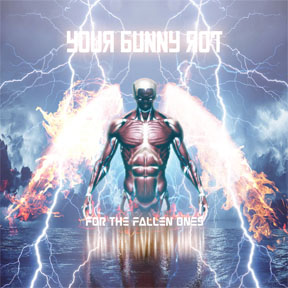 Your Bunny Rot
For The Fallen Ones
DSBP#1118
$15.00
The sophomore release from YOUR BUNNY ROT (Israeli duo) is an amazing step forward in maturation of sound and writing! 11 brand new tracks, 2 awesome cover versions of R.E.M., APOPTYGMA BERZERK, and 3 bonus remixes from CUTOFF-SKY, WHORE VS. DIVERJE,and NAMELESS CITY! the pre-order zip file also offers more bonus remixes as well!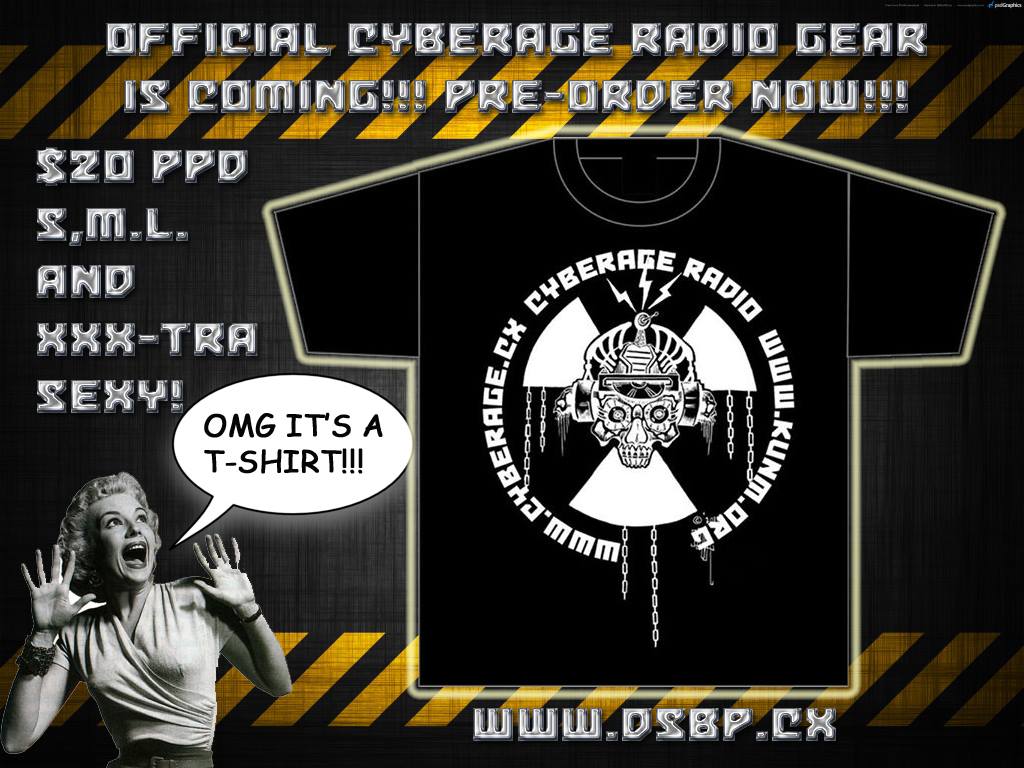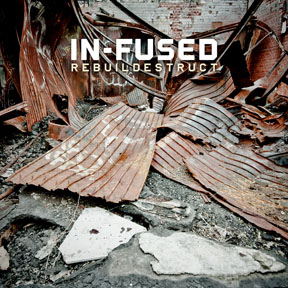 in-FUSED
Rebuildestruct
DSBP#1117
$15.00
Tommy T. Rapisardi/ in-FUSED returns with a long awaited 2nd album! During the last 10 years DIVERJE/ DSBP RECORDS/ CYBERAGE RADIO took most of Tommy's time, but the passion for making experimental music in many of its forms has remained...the compositions continued and ready to be heard and unleashed to all! These 17 tracks are creations of new and some older and mixing into a cohesive, yet diverse album which pushes this project forward! Partnering up with CHRIS COZOT(iammynewt) on 2 tracks "calico", "rebuildestruct" gives this album an extra incentive and attraction of these 2 creative forces!!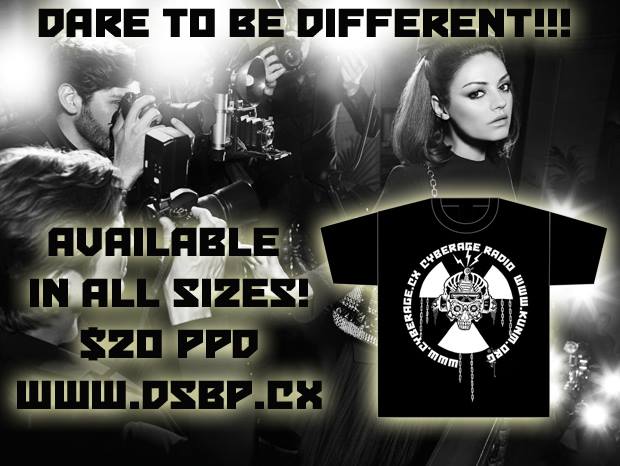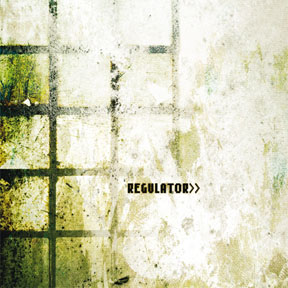 Regulator
Regulator
DSBP#1116
$15.00
DSBP Records is thrilled to announce the release of the debut album from, Regulator available everywhere on 02-28-2014. Regulator is an exploration of idm and industrial soundscapes. Crushing drum patterns, rolling base lines and cloud-like smooth pads that all work together to create a balance between chilled bliss and the cold industrialized world of today.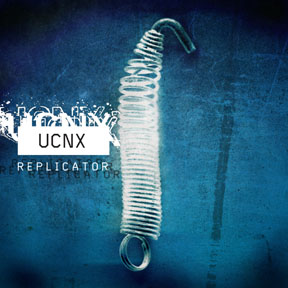 UCNX
Replicator
DSBP#1115
$15.00
Remix albums and cover songs are well known in the electronic/industrial music scene, but east coast based act UCNX return with a brand new release that fuses both concepts together the same way they fuse electro-industrial, coldwave, IDM, and other styles of electronic music together in their music. Much like their hit 2009 single "Run Your Body" which fused Iron Maiden and Nitzer Ebb together into a tongue-in-cheek dancefloor monster, 'Replicator' is a new beast that brings together remixes from the band's last album, the 2011 blast of aggression 'Generation Damaged', along with a selection of brand new cover tunes that range from such industrial legends as Ministry and Leaether Strip to other influences like metal legend Ozzy Osbourne and 80's pop masters Tears For Fears! 'Replicator' comes in both a standard CD version, as well as a deluxe edition package that comes with not only 5 exclusive bonus tracks including a cover of Killing Joke's haunting new wave classic "Adorations" and the ultra rare b-side "Eyedentify (Nuclear)" among others, but also a glossy 18" x 24" poster signed by the band.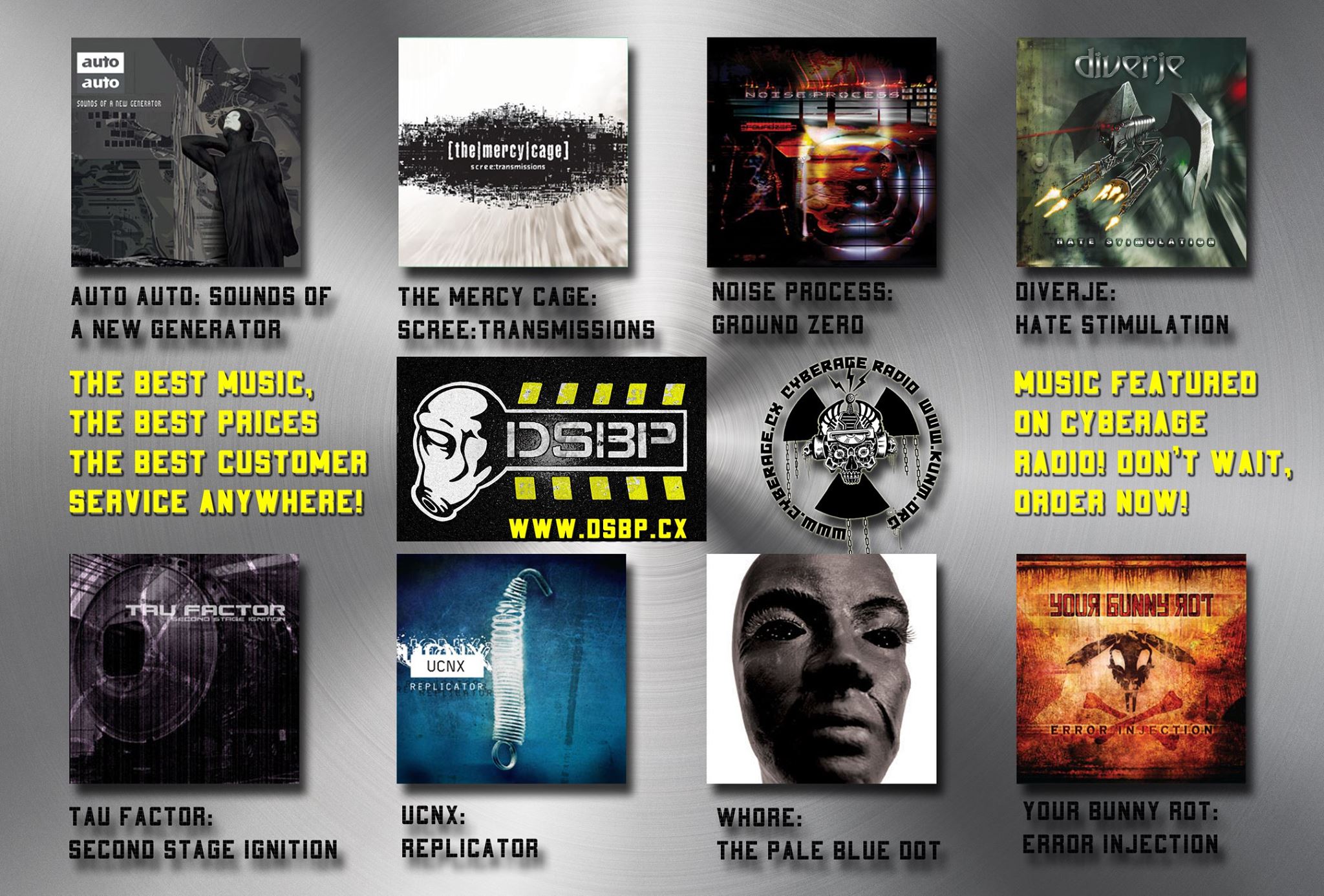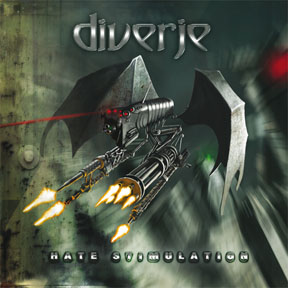 Diverje
Hate Stimulation
DSBP#1114
$15.00
DIVERJE returns with a vengeance for their 8th album! Always evolving, and diversifying, yet staying true! As the title suggests, this album is full of angry, stomping, harsh INDUSTRIAL/ EBM/ COLDWAVE with spashings of power noise, techno, trance, metal sounds! each song has its own flavor, as the vocals vary in style and stay original. THE HATE STIMULATION is the result of the shit talkers, backstabbers, liars, cheaters, fakes, posers and a backwards society full of greed and deception.The hate they created, the effects they have on the artists, real musicians and hard workers who are seeing this de-evolution clearer than the sheep of the "idiocracy society" are, so we write it out. 17 songs/ 76 minutes contained on the NEW CD, which all have their own flavored sound! tracks which will pound the dancefloors as well as keep the mind racing and voices shouting along with the anthemic lyrics of one of the most angry, brutal, and real, "no holds barred" bands of the current dark times.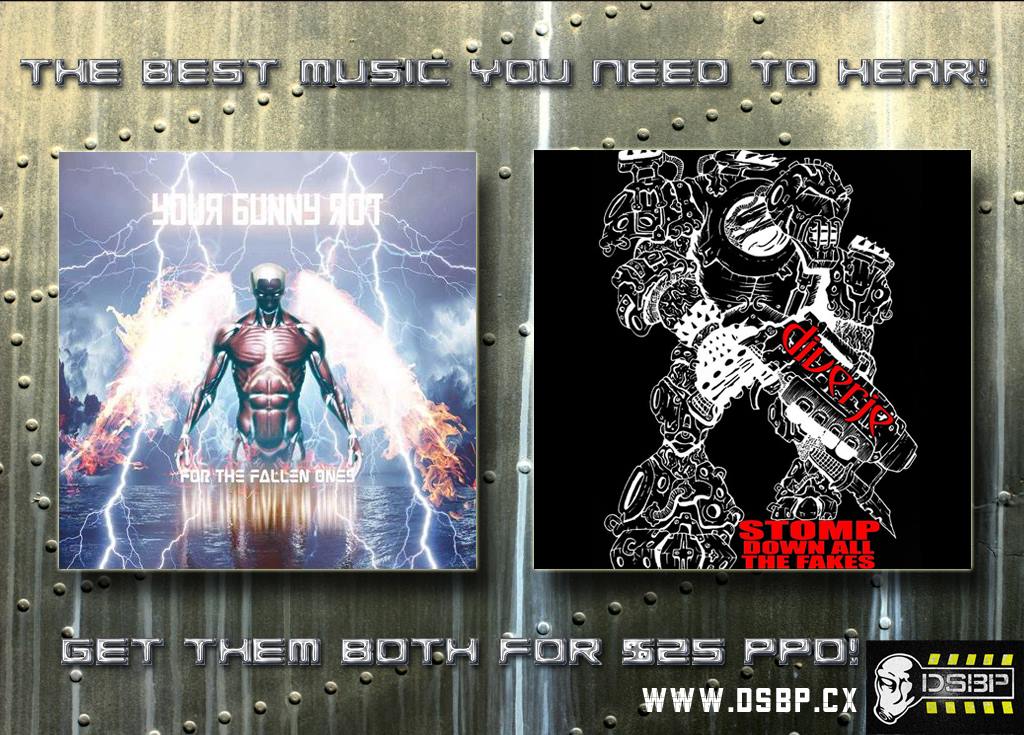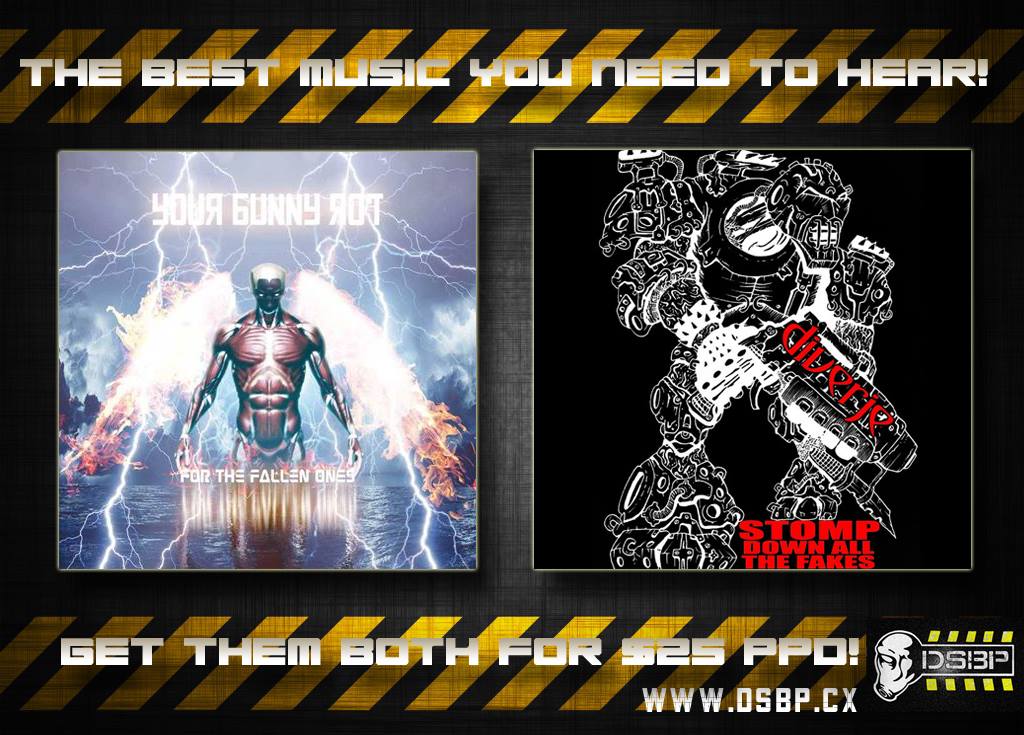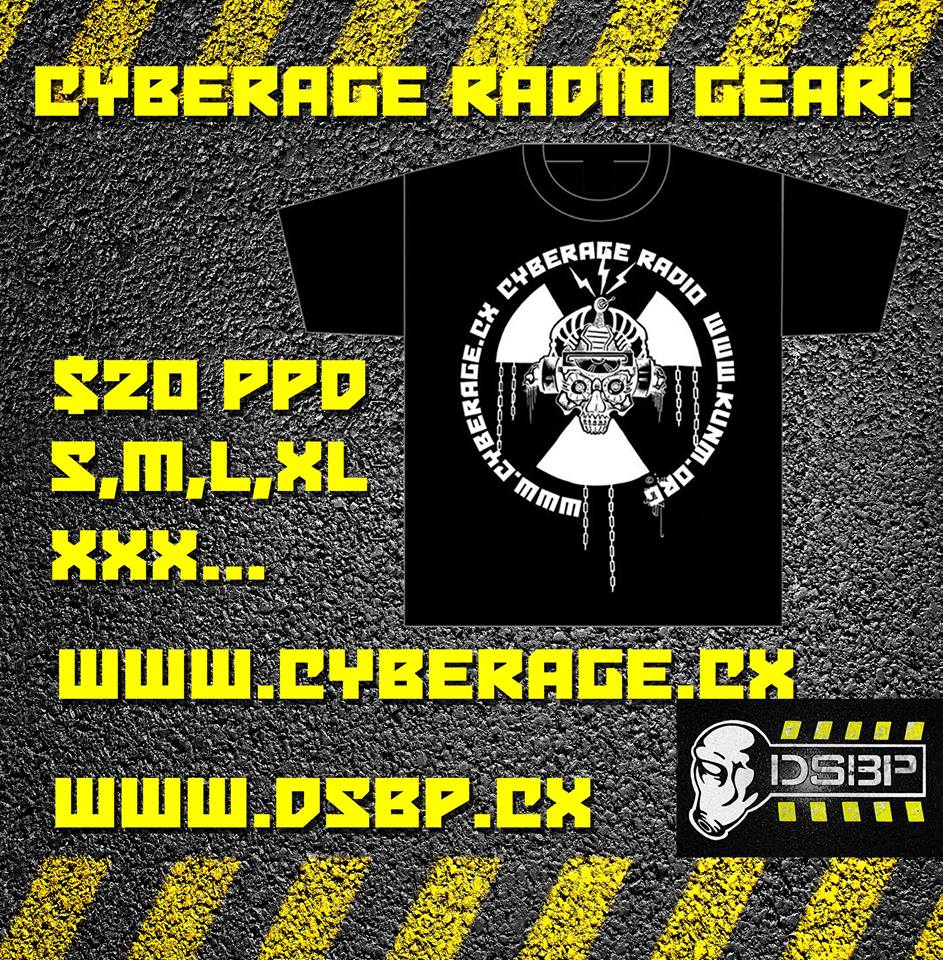 Connections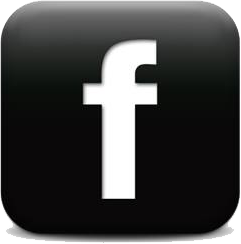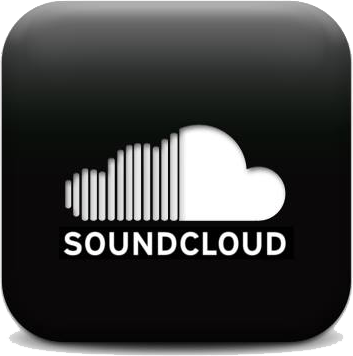 RADIO PROMO
STREET TEAM
NEWS
MP3S
©1995-2018 DSBP Records