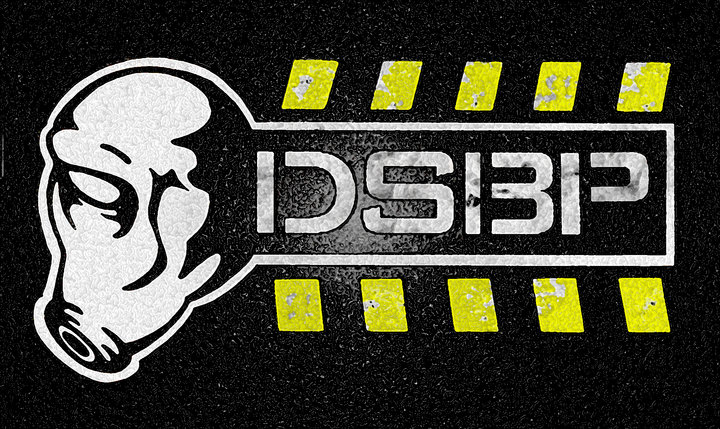 DSBP RECORDS specializes in ELECTRONIC, INDUSTRIAL, POWER NOISE, EXPERIMENTAL, EBM, IDM, COLDWAVE, SYNTHPOP MUSIC! spanning 20 + years in the UNDERGROUND INDUSTRIAL SCENE
The Mercy Cage

The first North American CD release for this very talented New Zealander, named Josh Wood...A solo project with some cool guests involved to keep it diverse.

23 tracks fill this conceptual disc, and filled to the brim with lots of variety and style and very catchy tracks as well as dance floor stompers and harder edged anthems as well as more melodic numbers and female vocals infused into the mix.Top notch mixing and production make this album sound very thick.

THE MERCY CAGE mix coldwave, with clean and well sung vocals with power, dance floor EBM, and electro-industrial / darkwave and rock influences...A VERY ORIGINAL SOUND!

"scree: transmissions" is, in an oblique way, about the evolution of communication technology in the 20th century, & the subsequent dysfunction thereof. For all the great & good that these technological advances have imparted upon us as a society there's also a sense that we've been somewhat maimed by it, that it's left an entire generation of emotional cripples in its wake. The search of meaning, for some unobtainable nirvana is as omnipresent today as ever. Reality television, suicide bombing, amateur Internet porn, schoolyard shootings...thanks to blanket media saturation, 15 minutes of fame has never been so easy to achieve.

We're hard-wired into the domination of the identitypolitik, & the ease with which one can slip into blind conformity is somewhat frightening.We're obsessed by celebrity, by religion, by anything that seems to offer up a quick-fix comfort. One only has to look to the rise & rise of the vast array of medications that make one "sane" to see how disconnected we've become...

"scree: transmissions" is a record about inter-personal relationships in the digital age, It is about the ascendency of the cult of celebrity, & it's about the search for a deeper meaning in an accelerated culture..... This is the Electro-Industrial answer to PINK FLOYD-"the wall" and QUEENSRYCHE's-"operation mindcrime".....

1- (act I) Satellites(radio-9:48a)
2- The Pure Design Of Light
3- Prozac, God & The Atomic Bomb
4- Rend(sutured)
5- An Incision
6- Force on Moving Charges

7-(act II) The Braun Tube Manifesto
8- Magnets Coil (wasting)
9-(god/in) The Mechanism
10- Erase(rub/out)
11- Reunion
12- The Industries

13-(act III) Church Of The Cathode Ray
14- Transmit
15- Hymn_01
16- (a)=arcsin
17- Reduce.Distill.Purify.Teach

18-(act IV) All Martyrs' day (The Rapture)
19- Dying Into The New
20- A Book Of The Dead
21- Cipher
22- Requiem (torchsong)
23- Exit-static(radio/out)

c 2005 The Mercy Cage/DSBP


ARTIST: THE MERCY CAGE
TITLE: "scree:transmissions"
CATALOG #: DSBP#1070
RUNNING TIME: 74 minutes +
RELEASE DATE: MAY 7th, 2005
[myspace]
[mercycage.nz]
Reviews

thisiscorrosion.com
Virus-mag.com



The Mercy Cage is the solo project of New Zealander Josh Wood. "Scree : Transmissions" is the first North American release for this outstanding project that mixes elements of old school Coldwave with Darkwave and EBM but in a very modern way. The programming is outstanding, everything sounds well mixed, with no one element ever overpowering the songs. The whole album is very diverse as well. Not only are the sounds and styles diverse but also the vocals, changing from dark and raspy, to clear and melodic from track to track. They even mix in some female vocals on a few tracks!

Over the course of 23 tracks you will hear harder edged Industrial tracks like "Prozac, God & The Atomic Bomb" (superb drum programming on this one), the guitar driven sounds of "Force On Moving Charges" or the more mellow Trip Hop sound of "Rend (Sutured)." The awesome "(God/in) The Mechanism" even throws in some slick Drum 'N' Bass, nice melodic synths and tribal-like percussion. "Reunion" explores a perfect Darkwave sound which incorporates great original lyrics and sweet drum programming and piano passages. My favorite track by far though is dance floor killer "Transmit," which gets me totally pumped every time I hear it. "Transmit" would be my pick for standout single for sure, the weird demonic sounding chorus break around the 2:38 mark reminds of something you would have heard released by Xorcist in the 90s.

If you're tired of the whole "Hellelektro" sound and want something different, but still aggressive as hell, check out "Scree: Transmission" for sure. Awesome release.

Reviewed by GunHed http://www.wetworksezine.com
The Mercy Cage - Bio                                                                                                                                                                                                        
The Mercy Cage is a diverse, melodic elektro-darkwave / 'cyber-noir' outfit. Formed in early 1999 from the embers of New Zealand alt/goth-rock band The Altar, the group quickly caught the attention of fledgling New Zealand independent label numb/benign records. numb/benign released The Mercy Cage debut album Wire in January 2000. A track from Wire, Trauma/Skin Chamber also featured on the Club Bizarre dark-end compilation Blackmarket.
reviews for [wire]
"The Mercy Cage have succeeded at producing danceable electro-darkwave tracks. The music roots itself into an electronic foundation, but manages to bring in hints of classic gothic sound and industrial elements. The results are tracks with high energy, dark sound and infectious grooves.  Electronically manipulated voices, warped in a variety of ways… steady, march-like beats move effortlessly along with an assortment of waves to build a space of its own… Strange piano melodies are dropped in places and sometimes intense organ storms through with menacing urgency. Fatter sounds take part in many tracks, giving the music a bigger sound that can be quite reminiscent of trance - even more perfect for dance floors. It would be quite easy to become lost in the music while dancing away the night."  
- Sublevel203.com [U.S.A]
"Gothic atmospherics envelop you while rumbling basslines and shivering melodies stalk your every move. If you haven't heard the Mercy Cage yet - what are you afraid of?"
- Digital Blade [U.S.A]
"The Mercy Cage has found some success recently on MP3.com. The group's song "Misercordia," a thrillingly gloomy swatch of danceable despair, hit the top spot on the Web site's industrial charts early this month and seems primed to hold the spot for a while. The popularity of the track is well-deserved; it possesses everything a solid darkwave tune ought to: danceable beats, cascades of dark electronics and just a hint of self-centered despair. Finding the song (and the band) thrilled me and reminded me how rewarding it is to uncover a gem like "Misercordia" amidst an unfiltered pile of potential rubbish...  These boys proudly proclaim themselves members of the darkwave set, composing mid-tempo tracks rife with ominous, sequenced synth riffs and the requisite distorted vocals...  (which) are refreshingly understated, taking a backseat to the meticulously programmed electronics… While "Misercordia" currently reigns atop the MP3.com Industrial charts, the band has several stronger songs in their catalog. "Wire," the title track from its CD plays at march tempo… I'm racking my brain for another march-tempo darkwave song, and can't come up with anything, so I'll just say that this is a real stylistic coup. "Trauma/Skin Chamber" manages to stay dark and unsettling despite its inclusion of soothing female vocals… and the song's rhythmic foundation -- restrained hip-hop beats underlying a soul-music vocal sample. I can stomp to it; I can appreciate stormy weather to it; I can picture myself wearing black leather and drinking alcoholic beverages with names like "snakebite" to it. In short, this is grade A independent dark-electronic music… As the Mercy Cage proves, the system can work. In a marketplace devoid of advertising and public relations, sometimes the cream really does rise to the top."
– RadioSpy.com [U.S.A]
The band immediately retired to the studio to begin work on a follow-up. Towards the end of these sessions, The Mercy Cage signed a deal with New Zealand's largest dark-end label Mediatrix, home to FEARvLOATHINC, Jordan Reyne (aka Dr Kevorkian & The Suicide Machine), N.U.T.E, & Shemsu Hor among others. 18 months in the making, Rust: A Fiction - Stories From The Black Room was released in late 2001. A concept album melding a number of musical styles into a cohesive package, the CD has gone on to become the best selling release in the label's history. Rust: A Fiction was followed by two remix singles for the songs Needle Marks (& Scars) & the club hit "M", & an E.P containing reworkings of unreleased tracks from the Rust: A Fiction sessions entitled Valium: Toxicity v2.0.
reviews for [rust: a fiction]
 "This the second full-length release from New Zealand darkwave act The Mercy Cage. The songs here contain the same mixture of excellent drum programming, deep, emotive vocals, & haunted instrumentation that has served TMC well so far, but add a certain depth that was missing in earlier work. Although there's a wide range of variety in the songs, the album flows smoothly, pulling you along with it from one song to the next… There is a tangible 'feel' to the whole thing that just makes it that much better. A few highlights: "The Valium Whip"... It has all the necessary requirements of a great song - catchy synth lines, great vox, & an all around intense feel. "Needle Marks (& Scars)" is another great track, with some of the best programming on the whole album. The intro leads you in with semi-spooky bells & pads, then breaks into the verse with a hard, distorted beat & a cool call/response vocal effect. "Raining Over Vegas" is chock full of cool electro-sounds & vocal effects, with a slightly mellower feel than the previous two. Though I'm usually not a big fan of female vocals, their presence in this song (and others on the album) feels 'right'… I could go on & on about this disc, it really is an impressive piece of work. Fans of any form of dark electronic music should check this one out- I'm willing to bet you won't be disappointed."
– System Interrupted [U.S.A]
"A 17 track CD which follows a conceptually written story. The tracks are very original dark atmospheres, elektro-industrial, powered by machines programmed to keep the dance floors of the apocalypse churning coldwave, electronica, ambience and industrial into a nice mix."
– EBM.gr [Greece]
"These guys have done a great job of compiling dark dance beats, dark electronic sounds and a great touch of doom. The vocals on the CD are understandable and clear however they take the backseat to some good well programmed electronic sounds. There is a wide range of variety across the tracks on this CD which definitely makes for a more attractive package. Stand out tracks on the CD for me were "Needle Marks [& Scars]" and "The Valium Whip", both containing well developed synth lines combined with good beats and, in parts, hard distorted sounds… Most darkwave fans that like a slightly harder edge will really enjoy this CD; while these guys aren't hitting it big just yet, they will grow a strong following in time. Overall it's a great mix of goth/darkwave/EBM and I am glad I had the pleasure to review it. I look forward to new releases."
- FIEND Magazine [Australia]
"Hailing from New Zealand, The Mercy Cage is one of the most stunning electro-industrial artists on the stage of this growing genre, finding a home in every corner of the known world with their distinctly dark and acidly mesmerizing style. Their current CD release, "Rust: A Fiction" exhibits a sweeping, entrancing and incendiary movement that is unlike any music anywhere on the market, irrespective of genre."
- BLC Music [U.S.A]
Augmented with guitars, acoustic drums & additional synthesis, The Mercy Cage became a live entity in 2002. A tour with label mates N.U.T.E followed & headlining performances at New Zealand's two biggest dark-end festivals, Vampyre 2003 & Darkness Gathering IV established The Mercy Cage as one of the premier live draws on the underground circuit.  2003 also saw the widespread availability of Rust: A Fiction internationally, The DSBP [U.S.A], Metropolis Records [U.S.A], Music Non Stop [U.K] & G.U.P [Australia] picking up the album for international distribution. Also in 2003 the release of CDs by Diverje, Krushed Opiates, Project Auryn, N.U.T.E & Abney Park all containing remixes by The Mercy Cage. 2004 saw several compilation appearances, including BLC's Interbreeding III: Xenophobic and Interbreeding IV: Gefaehrlich (dangerous)  & Club Bizarre's Re-Inventing Sheep, along with releases from Angel Theory [Aus], Clear Stream Temple [N.Z], Diverje [U.S], FEARvLOATHINC [N.Z] & Attrition [U.K] featuring The Mercy Cage remix work.
After extensive remodeling of The Mercy Cage's own Virus Event Theatre Labs studios in early 2003, the band commenced work on their 3rd album, due for release in late-2004. Entitled Scree: Transmissions; it's a conceptual affair on "communication, the media, sex, death & the politics of identity". 
[The Mercy Cage-Studio]                                     
josh - Words/Music/Voice/Instruments/Programming
Catherine A.K - Voice
[The Mercy Cage-Live]
josh - voice
Catherine A.K - voice/sampler
g/rant - synthesis
Dene [underh20] - guitars
r.neale - acoustic drums & percussion
[Releases]
Wire - 1999 - CD album - numb/benign
Rust: A Fiction - 2001 - CD album - Mediatrix
Needle Marks: Deconstructions - 2001 - Remix CDEP - Mediatrix
"M":Distant Voices - 2002 - Remix CDEP - Mediatrix
Valium:Toxicity v2.0 - 2002 - CDEP - Mediatrix
[Purchase Rust: A Fiction:]
[Metropolis] www.industrial-music.com
[The DSBP] www.dsbp.cx
[G.U.P] www.gup.net.au
[Mediatrix] www.mediatrix.co.nz
[Contact:]
[e-mail]   mercycage@hotmail.com
[web]         www.mercycage.mediatrix.co.nz